I took this snap at a FOC meet circa 1979 at Higham Ferrers.
The chap Michael Tippetts ( him in the dark pully) had just bought it for £27,000.
It was ally bodied,perspex windowed,side exhausted and all noise and mayhem. I just loved it.
It must be as rare as hell...?
Because both he and I were so young nobody spoke to us...and I only had a 246GTS.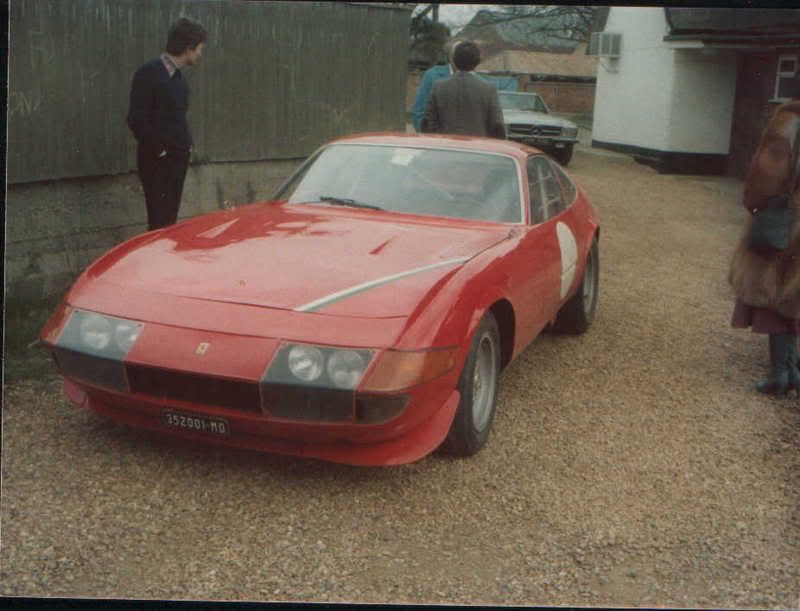 Anyone know the history of this car please
Thanks
Michael