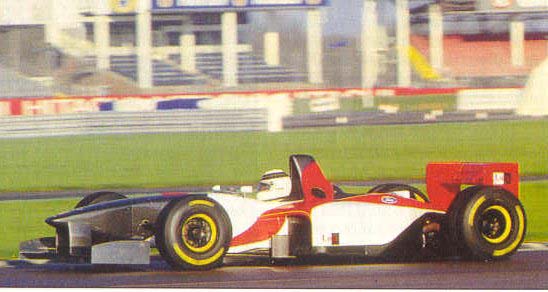 Stumbled upon this image earlier when just messing around.
Seemingly it was a car Lola intended on entering for 1995 but couldn't due to specification changes by the FIA for the 1995 season.
Anyways, the most striking thing about this car is obvious, it has no airbox and just a roll over hoop ? Whats the full story here ? Were Lola testing with a turbo engine or were the air intakes located somewhere else on the car. Or is it simply that Lola were testing without a whole air intake system (which would be very odd)
I remember there was a lot of speculations that when Renault were going for a very wide angle V, that they were going to place two air intakes on each sidepod above the radiation intakes.