Some may recognise this car, but I'm keen to learn more without giving too much away!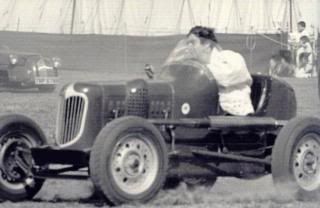 This was a demo I did in 1989 I think. I was aware of the type of car, and a story of why it existed, as well as the history of it, possibly.
I've heard description of various versions, but have always been told it was one of two, so what were the different versions??? Plus I was told there were no pictures of the car pre 1962ish. Now having found this picture (and one other if it is of use) I wondered if the combined knowledge of TNF could fill in the gaps???