Please help in identifying this car and its history -- anyone have an image from the 1930s or 1940s of this car or any ideas?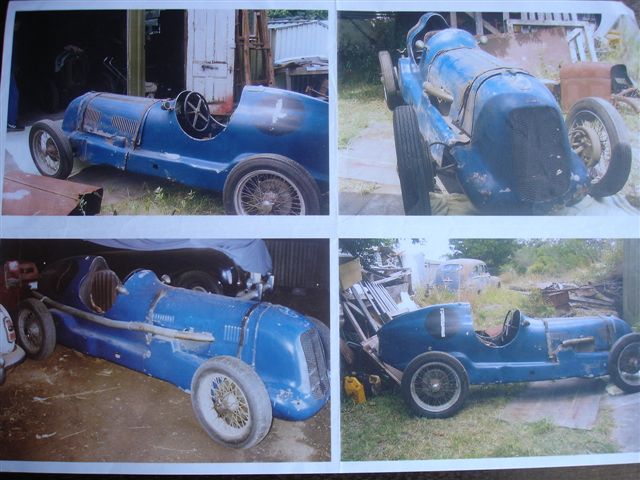 This is definitely a French Salmson, perhaps from the 1930s or perhaps one of the cars built for the 1946 post-war race. It has clearly been quite considerably modified if it is a 1930s chassis, but perhaps it is one from the 1946 or 1947 post-war racing circuits, but I can find no photos of those cars with the exception of the labeled "proto" that was for sale a a year or so back.
Any thoughts? The car is in Australia owned by some friends who are researching its history -- they have several Salmsons already, but this one has them at a near dead-end in research. I've volunteered to assist them out of interest, putting my own limited knowledge to the task.
The owners cannot find any of the chassis numbers or engine block numbers, despite looking at the usual locations, so who knows what it originally was and when it was built?
Thanks in advance!
Thomas.