In case you didn't realise Paul, Dad (Graham) ran the Sierra Securicor rally challenge in '86. I went to the press launch in the New Forest (special guest Barry Sheene, he was sponsored by Securicor in the BTCC), the Sunseeker (or whatever it was called then) and the Welsh later in the year. The Sierras had terrible trouble getting through the first event's scrutineering as the officials simply wouldn't believe that the rear spoiler was standard fitment!

Part of the deal was Dad had a Securicor cellphone fitted in his Sierra 4x4 which was a big job in '86! A huge box of tricks in the boot and a massive handset hanging from the dash. For the RAC, the last round of the championship, his white road car was decalled up with full sponsorship livery.

I have some old pictures somewhere, really must dig them out.


Incidentally, never knew about the red factory 3-door. Does it show a red paint code on the chassis plate?
wow Hamish I didnt know that, he had a finger in lots of pies back then, must have been great getting up so close to it all for you

Vince raced the Capri in the 70s and used to own a Ford dealership in Bristol, he bought the red car at a closed Ford auction in the 80s and he has owned it ever since, it was allegedly specced for a Duke (bit like the black S1 RS turbo car for Princess Diana) as all his cars had to be red. I am guessing it was a loaner like Dianas and went back to Ford who then disposed of it into the trade only auction.
I have had a close up look at it, even being cheeky and lifting the rubbers ! and it does look like original paint rather than a dealer repaint like a lot of the non standard colour ones. I am told on good authority it does have the correct red paint tag on the slam panel and was done at Genk. The pic is an official Ford one from when it was brand new, that was given to a chap as a present when he was visiting Boreham.
The cars now done around 80,000 miles and has had a few paint additions from back when people did things like that, all easy to correct though. Its been at the last two RS days at Combe.
Here are some more pics from when it was new and as it is now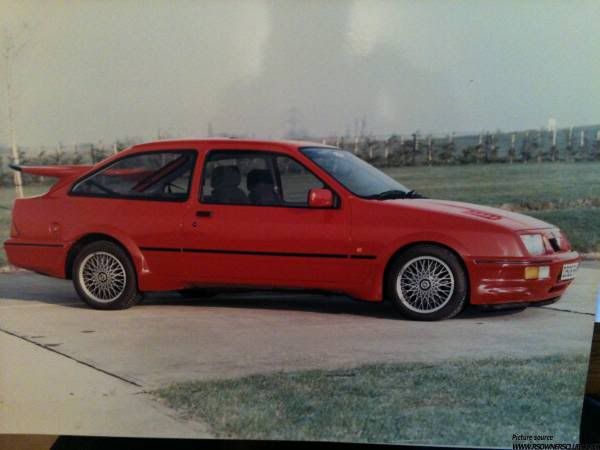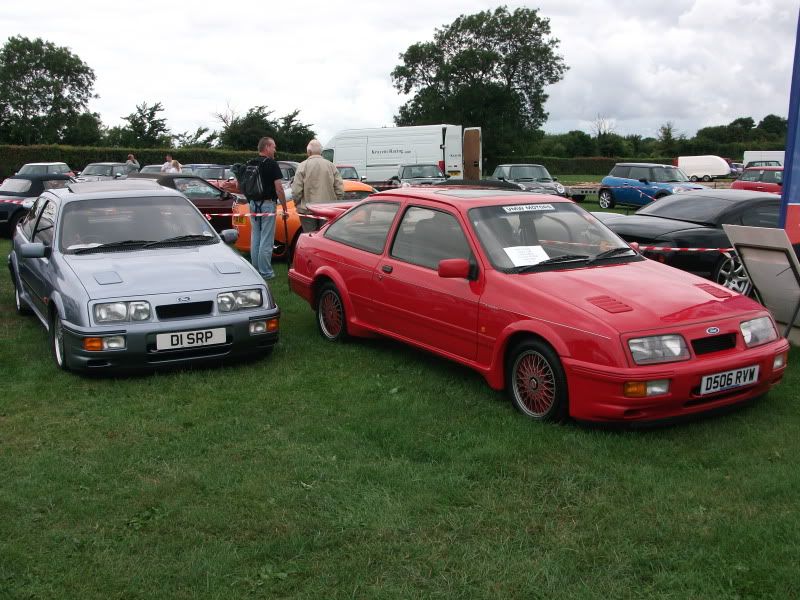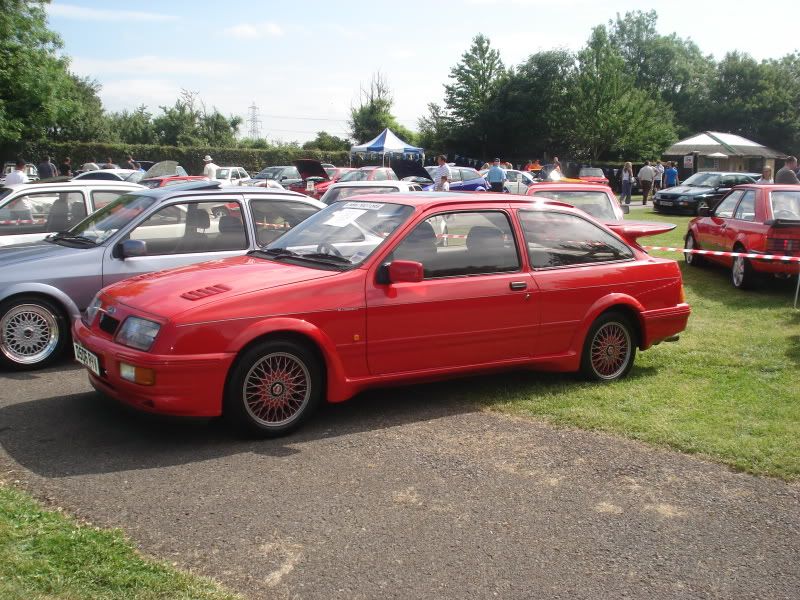 Edited by PAUL S, 22 December 2010 - 11:22.