Hey, over there at
TBK Light
we're trying to set up a new season of racing, and we're going to use the Enduracers mod for rFactor. We'll run the GT classes only, so that means a big Aston Martin vs Corvette GT1 battle and perhaps a few Porsches if folks start signing up for GT2. The last season we used the Touring Car Legends mod, and it was fairly successful but we struggled to get a full field, so we're asking around for more drivers this time! Races should start soon, and are planned for every Sunday in european evenings, about 6 or 7 PM GMT.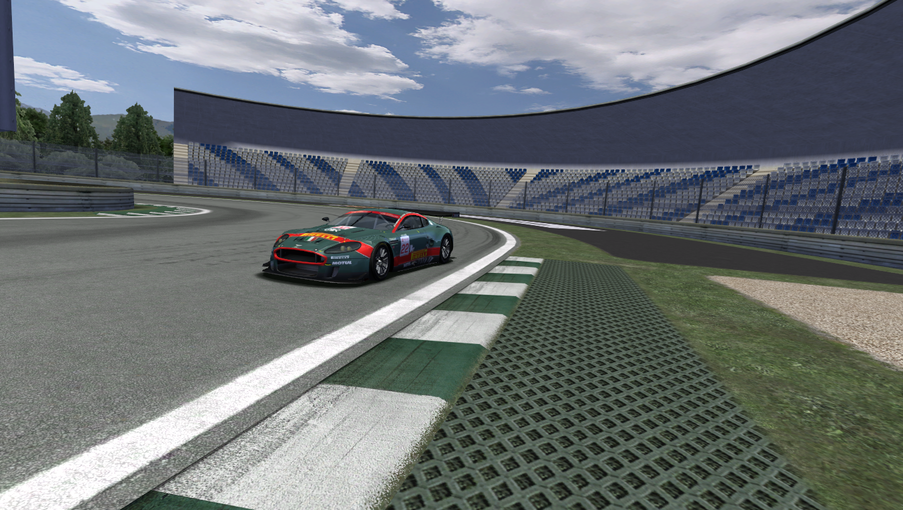 Here's a post by NVirkkula, who is organizing it, explaining the rules. There aren't much of them really, this isn't an ultra-professional league, just something we do for fun!
TBK-Light Endurance Series

The game: Rfactor

The mod: Endurance Series Mod 1.2


Series Calendar:
10 Races, Provisional calendar

1. Sebring
2. Vanport (Portland)
3. Elkhart Lake
4. Brands Hatch
5. Silverstone
6. Old Ring
7. Fuji
8. Interlagos
9. Laguna Seca
10. 1 heure du Mans (http://games.on.net/.../7871/LeMans_24 ... or_Rfactor)


The rules:

Qualifying 30mins
Warmup 15mins
Race 45mins
Formation/Standing Start
50% damage
1x mechanical damage
1x tyre and fuel usage
Auto-Clutch allowed (no other aids)

Short cutting rule: two tyres on the track all the times, if broken, slow down significantly. If overtaking or protecting the position by shortcutting, you have to let the other driver to get the position. Fair-play required all the time.;)


Cars allowed:

The GT-cars from the Endurance series season. Reserve your ride in this thread! If you want to use your own team, post a download link in this topic of an easy to install package (i.e. zip-file that you just install in x:\rfactor-folder).


Schedule for the race day:

Free practice 30 min before Qualifying
Qualifying 30 min
Warm-Up 10 min
Race: max race time 90 minutes


The points system:

F1 2010, 25-18-15-12-10-8-6-4-2-1
If you're interested go to
TBK Light
and sign up, then go look for the "TBK-Lite Endurance Series" thread in the Computer and Video Games forum.