Michael's brilliant driving style in 2010: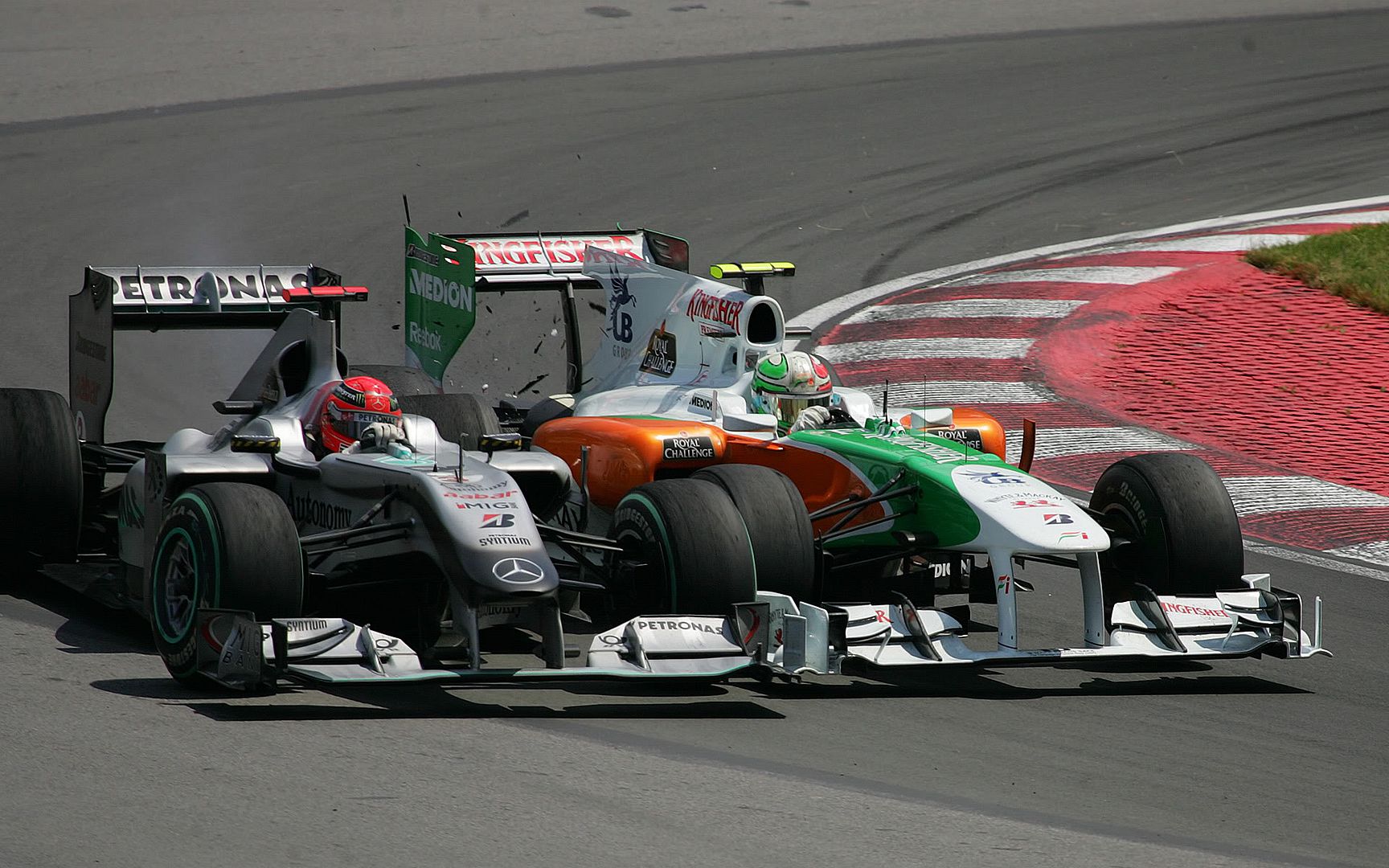 People like Sutil, Kobayashi and Barrichello are driving circles around him nowadays, the only way MS can salvage himself is by getting dirty (ask Kubica, Massa and Sutil) or by getting tricky (ask Alonso in Monaco).
Is he really the 7 time WDC or just his twin brother as Luca di Montezemolo has pointed out?
A pity if it is really the second greatest F1 driver of all times!