I'm still waiting to see if there will be other grandstands. The Tilke track diagrams used to show a set of "temporary" bleachers at the end of the back straight, which seemed a prime spot to sit. The diagram showed temporary bleachers installed all along the right side of the track coming down from Turn 1, and two sets bracketing the hairpin; but I see nothing in the pricing about those, either. All there is main straight, Turn 1, and Turn 15. Is that all they intend to have for formal seating? There's not 120,000 seats there.

Not sure why anyone would want to sit in the Turn 15 corner, they're well into the Mikey Mouse part of the track there. Maybe to see the cars coming down the back straight head-on? Very confusing.

Much as I'm trying to stay positive, these guys are working on my last nerve. Release the whole seating/attendance package, will ya?
Actually, if this ends up being realistic in any way, it looks like a pretty decent vantage point. Problem is one has to refinance the house to sit there..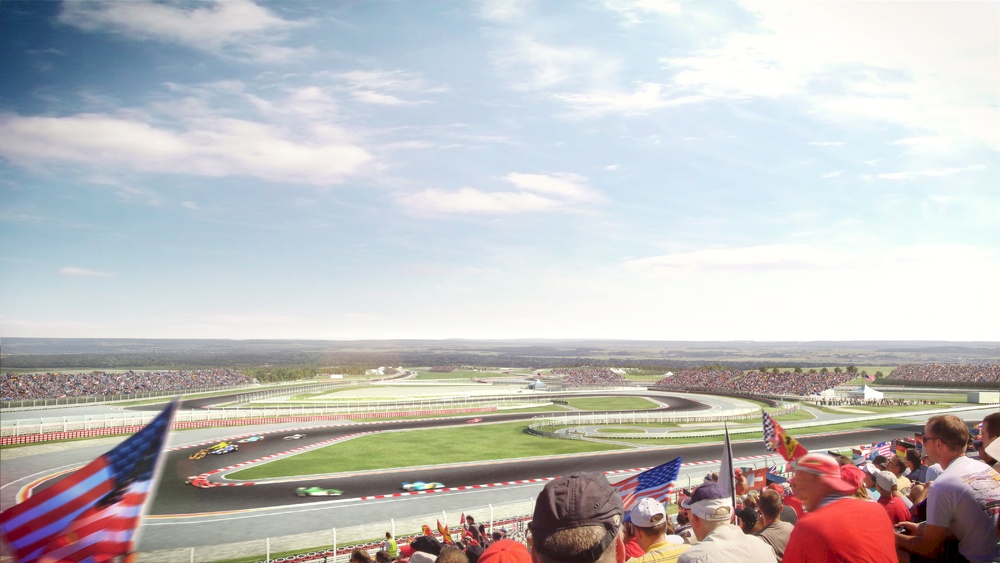 Also, there are many more (projected?) grandstands in the simulated shots that there will be in reality. I think the project was scaled back significantly, AustinF1 posted lots of stuff about that..
Edited by Slowinfastout, 13 April 2012 - 16:46.