With various photos of 250Fs appearing on the 250F driver thread, I thought it might be appropriate to begin a thread dedicated solely to photographs of the car throughout its long racing history, rather than clog up the discussion about those who have driven it.
So here is my opening salvo, removed from that thread, to set the ball rolling.
Of the 46 drivers I reckon I have seen (historic) racing 250fs, here are four of them..
From the 1976 British GP support race, Sir Jack Brabham and Sir Stirling Moss - I think Moss was in Neil Corner's car and Brabham in Patrick Lindsay's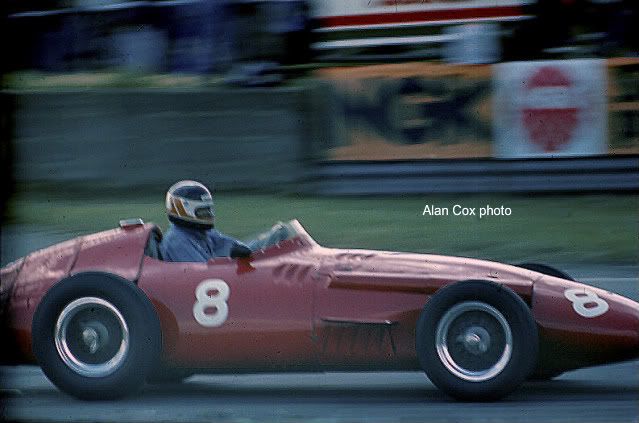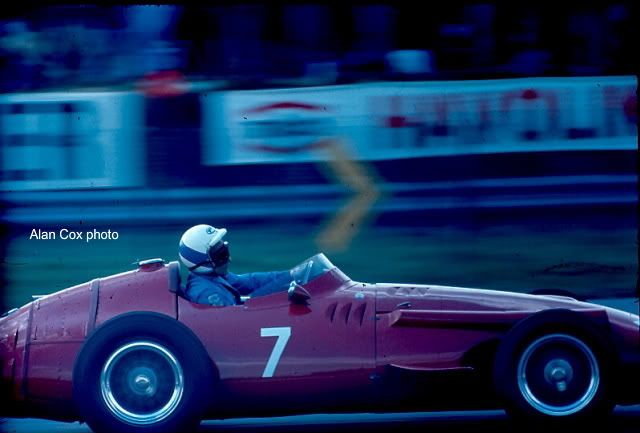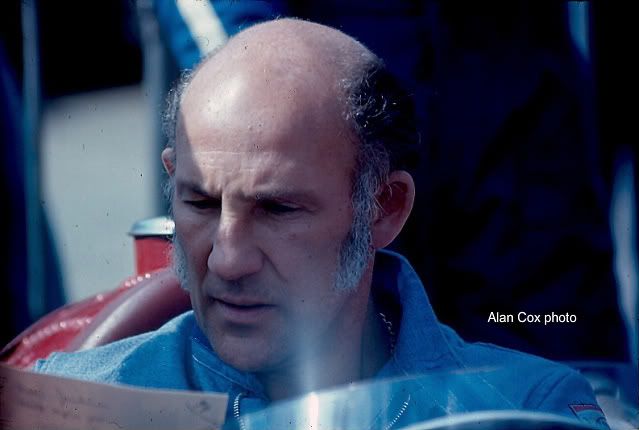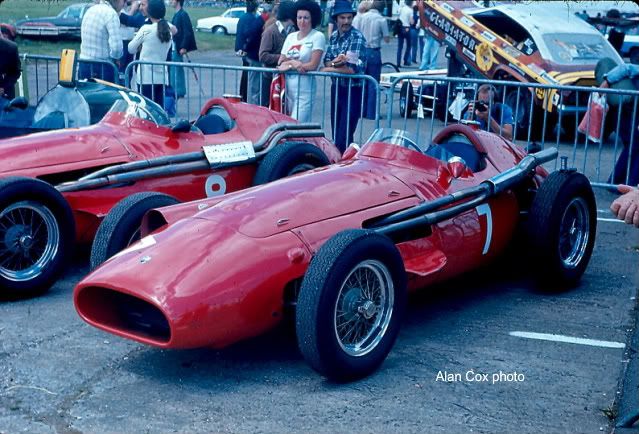 Here are the same two cars driven by their respective owners at the previous year's Richard Seaman meeting