I have learned from Adam Ferrington that Tim May died early yesterday. He had been suffering from a debilitating illness for the last year and a half which he had borne with great fortitude. However, he managed to make it to last year's ERA Club dinner where he was presented with an award by the Club in recognition of his great service as long-time editor of their annual newsletter, while his fine book on the life of Bill Morris, "ERA Man", was completed and published earlier this year.
The son of F3 racer, hillclimber, trialist and noted author, C.A.N. (Austen) May, Tim was a life-long motor sport enthusiast and a very good, but unassuming, historian of the sport and a real gentleman. What's more, you couldn't find a nicer bloke and my condolences go to his wife, Gillian, and to his family. The world in general will be a sadder place with his passing.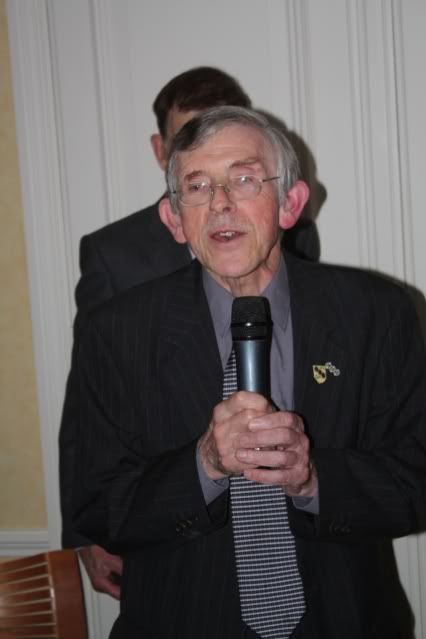 Tim giving his acceptance speech at the ERA Club dinner 2010
Edited by Alan Cox, 23 September 2011 - 13:00.