This page from MotorSport magazine shows the 4WD Lotus 63 being practiced at the 1969 Dutch Grand Prix.
I am building a slot car of this car and like my cars to be reasonably realistic but I am struggling to confirm a couple of details
The largest photograph shows the upswept tail section with integral wing, the left rear corner photo shows the rear bodywork without the rear wing and the exhausts are upswept to pass over the rear suspension rather than underneath as in the first photograph.
Can anyone please confirm if the car ran in both configurations during the practice sessions, Graham Hill was only credited with a time during the Friday morning session and I'm not sure if they would have had time to make the alterations.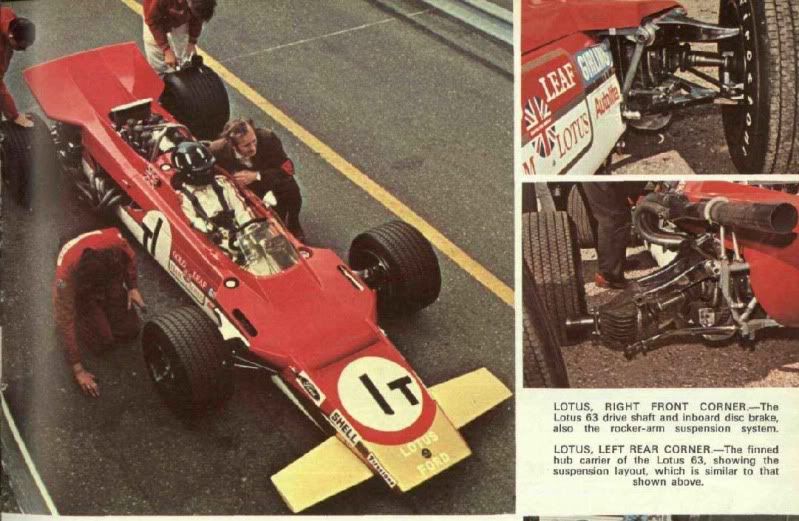 Photos: Copyright LAT - MotorSport magazine
Any help would be much appreciated.
David