Have plenty of time on my hands nowadays. Found some old pictures and have been going through them.
Found these... RA Historian has pinpointed the wreck as that of Stan Burnett in the Burnett special at Road America in the Can Am series.
I had been wandering along the path next to the back straightapproaching Canada Corner when something went by at a high rate of knots, about 6-8 feet off the ground.
It arrived at Canada Corner a little worse for wear, having shed almost all the bodyworks and on fire. The corner workers did an amazing job of putting the fire out and as you can see, poor Stan wasn't schorched at all! He walked away and was quickly put on a stretcher. I guess he was ok....
ZOOOM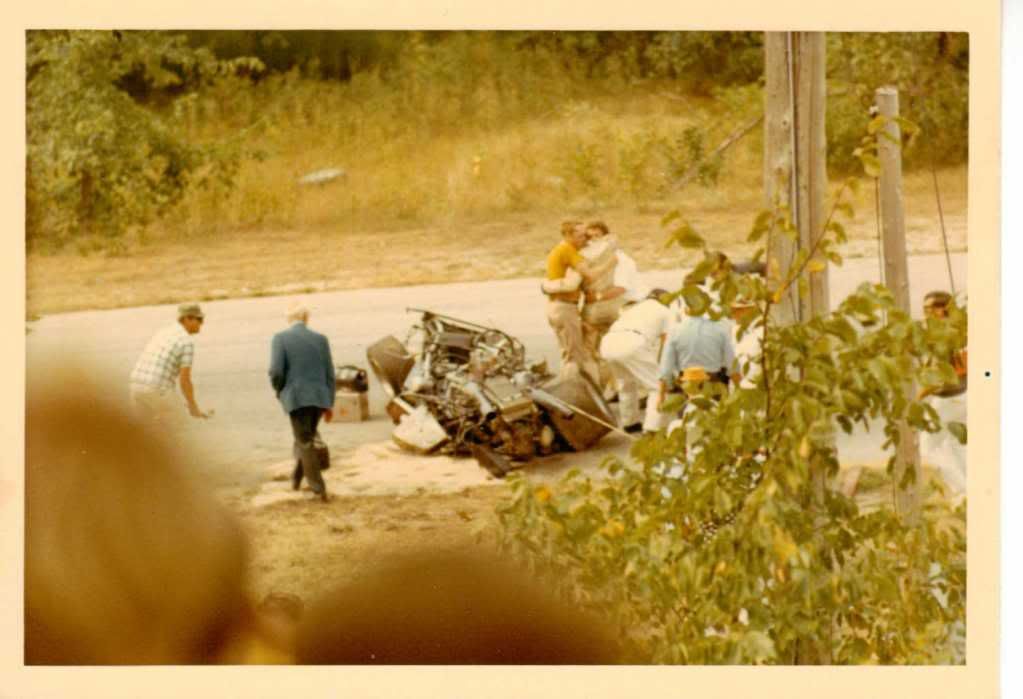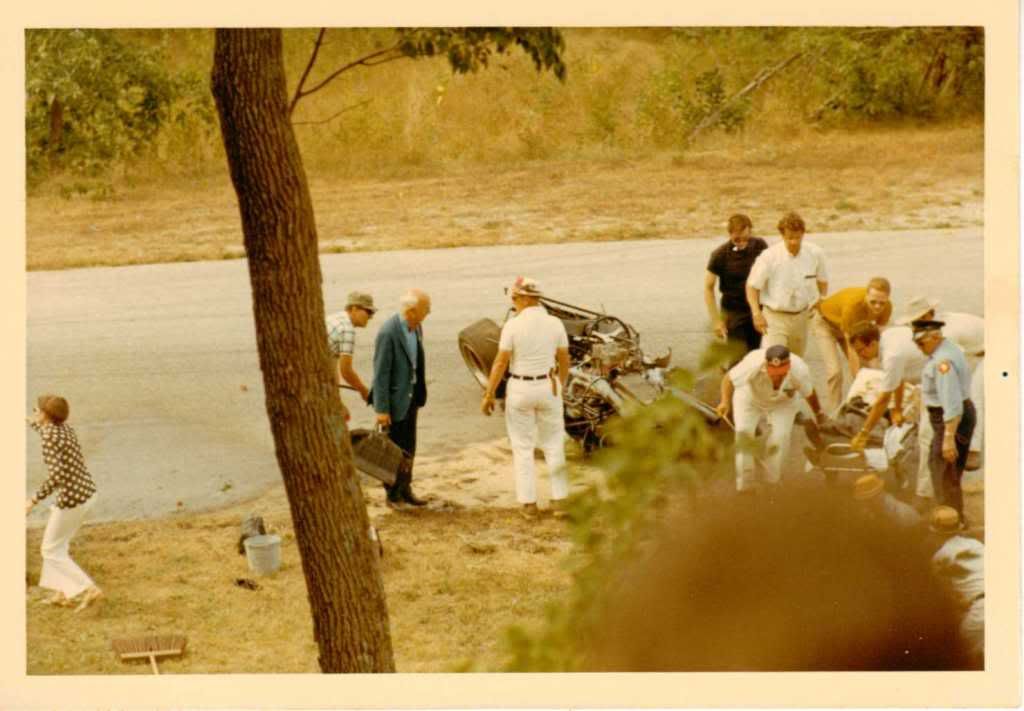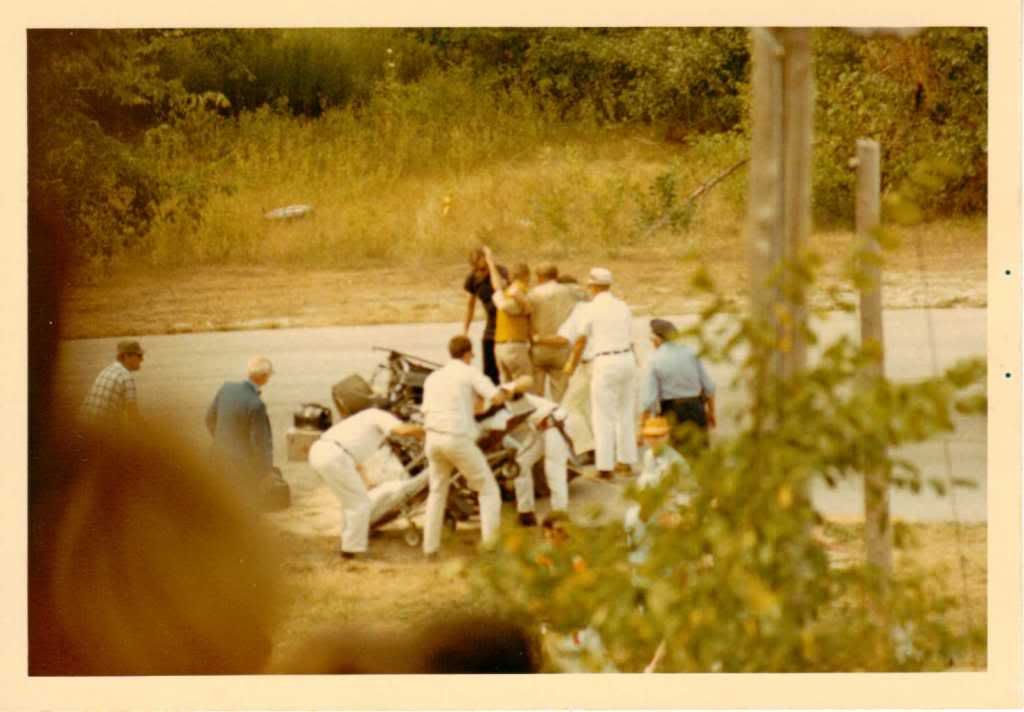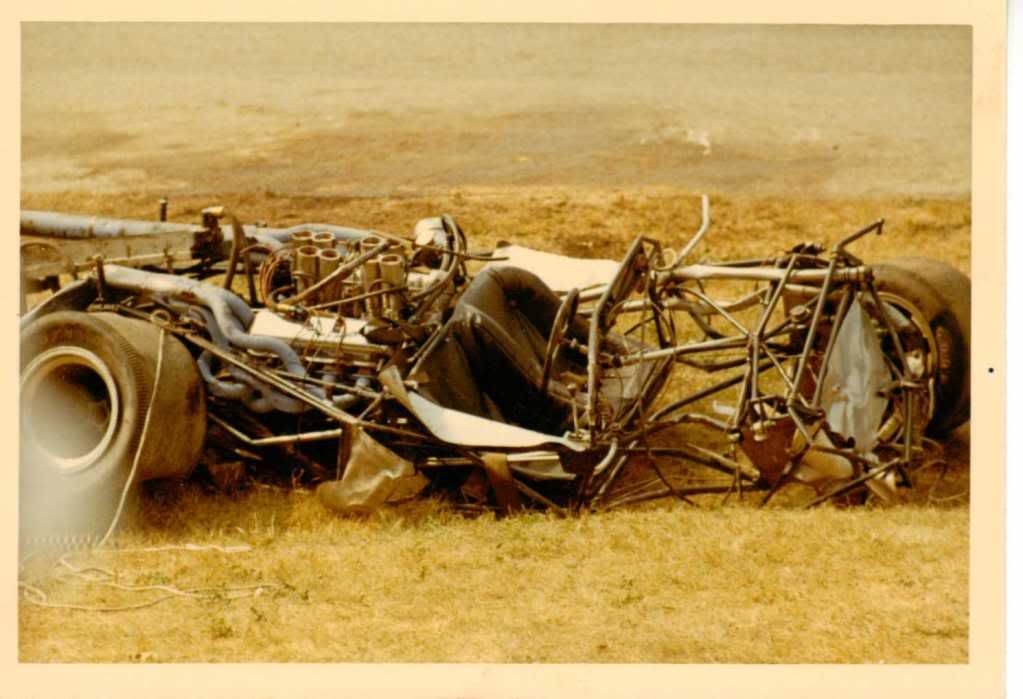 As you can see, it was an amazing crash and a wonder old Stan survived.
Anyone have anything to add?