Please educate me about ignition systems used on Cosworth DFV Formula One engines. The literature I've read stops short after saying that DFVs used Lucas Opus systems triggered off 40-tooth tone wheels from the front of the crankshaft in conjunction with "conventional distributors" (mounted in the engine valley and driven off the back of the alternator) for spark distribution.
I've recently photographed a Tyrrell (circa 1972) and a McLaren (circa 1973) for upcoming feature articles They have two different ignition boxes mounted above their distributors. I'm curious to know why they're different.
On the Tyrrell, the box is labeled "Lucas Capacitor Discharge Ignition System":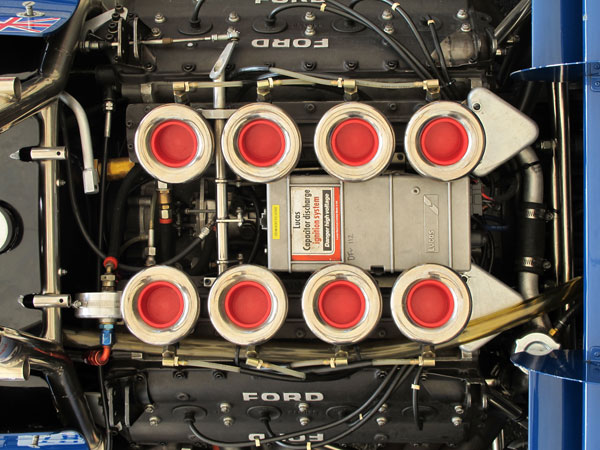 From the rear: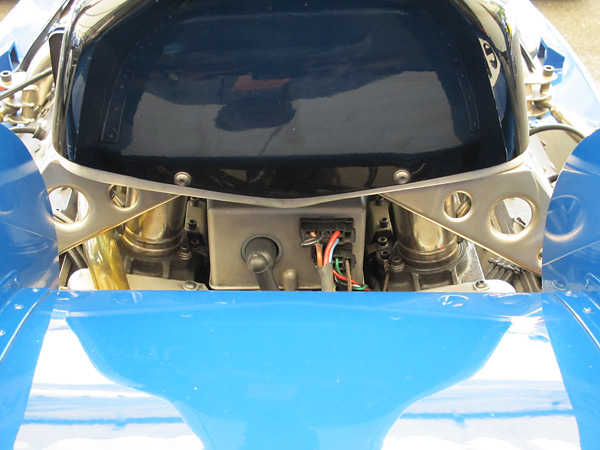 On this particular McLaren, the box isn't labeled. It's similarly dimensioned, but has a hand-fabricated appearance.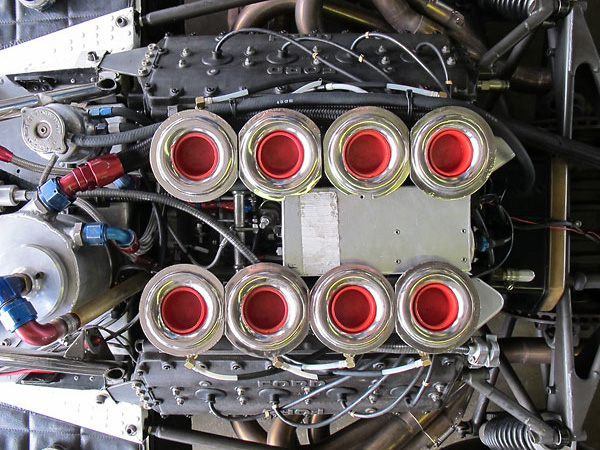 What appears to be an ignition coil is labeled Bosch, NOT Lucas!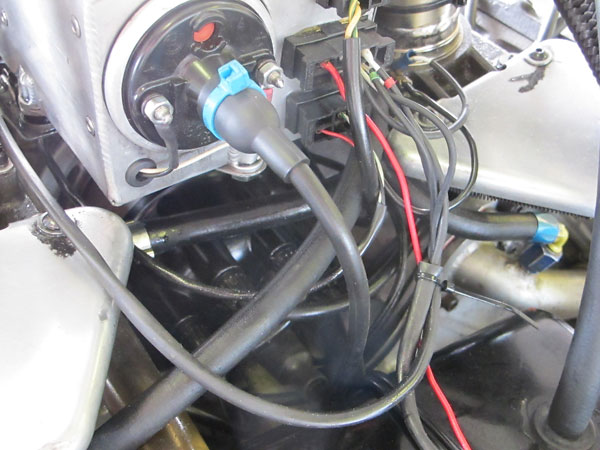 1) Was Opus used from the start of DFV production to the end? (i.e. roughly 12 years)
2) What's inside the distributor? (Surely no breaker points, right? Was it made specifically for DFV? By Lucas?)
3) What exactly is the function of a Lucas Capacitor Discharge Ignition System?
4) Is the Lucas Opus amplifier built into the Capacitor Discharge box?
5) Did all DFV engines use Capacitor Discharge systems? (I've not seen it mentioned in the literature.)
6) Does this unit provide a multi-spark feature, similar to what MSD capacitive discharge ignitions provide?
7) I know Cosworth used electronic rev limiters... is that function built into THIS device?
8) Do you think I'm correct that this particular Tyrrell is using a period original component whereas the McLaren isn't?
(Alternatively, did Tyrrell and McLaren use two different ignitions?)
Edited by BritishV8, 04 January 2012 - 22:05.