Its funny where retired F1 cars find themselves. Living and working in London I often bump into the odd retired F1 car, and it made me wonder how many of them are scattered aroud the world, and what models there are out there? I'm also curious to know if there are any others in London that I haven't spotted!!!
The F1 cars that I have so far come across in London are;
Sennas 1993 McLaren at the McLaren car dealership on Park Lane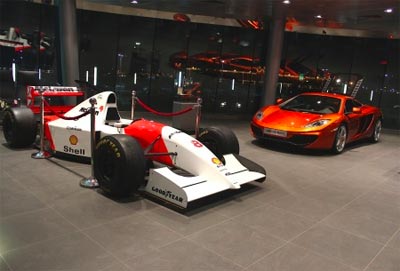 Michael Schuamchers 2005 Ferrari at the Ferrari store on Regent Street
And finally Zanardi's 1999 Williams in a shop window on Fleet Street (I have no idea what this one is selling)
By far the strangest place I have ever bumped into an old F1 car was at Flambard's amusement park in Cornwall where there's an old Jordan looking competely unloved and unsure why its been dumped at a funfair.
So where have you guys stumbled across old F1 machinery outside of the obvious motor museums?