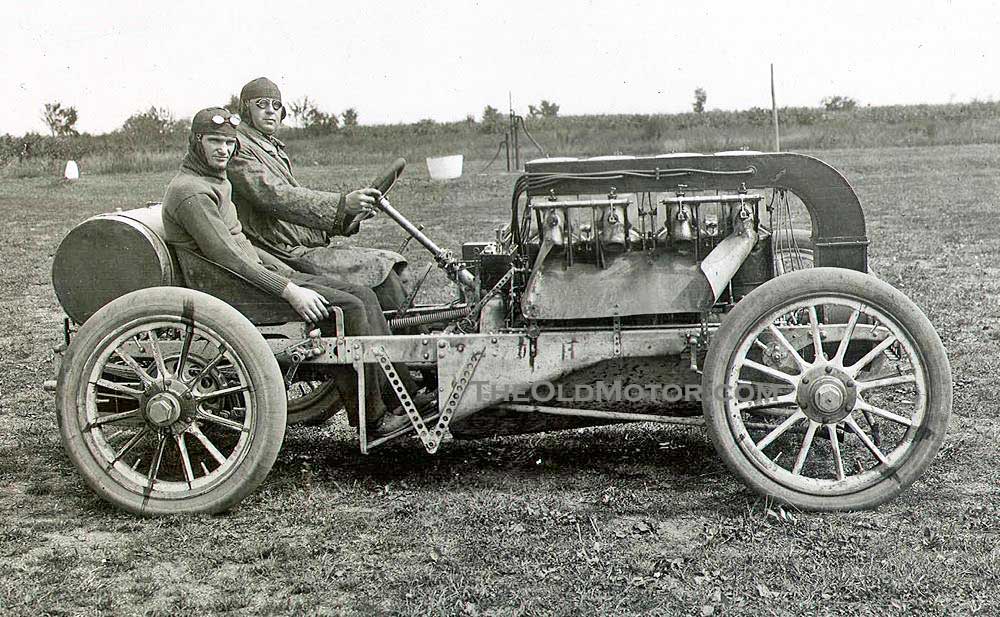 Correction I made a mistake with the title of this post and meant horizontally opposed valves. The combustion chambers in both the Frayer and the
16-valve Duesenberg are similar: A rounded chamber with a vertical chamber on top of that. The Frayer is two-valve and the Duesenberg is a four
We have done a bit of research on this 1906 Frayer-Miller
which was an entrant in the 1906 Vanderbilt Cup Elimination races. We are wondering if
Frayer was the first to use this system? The Frayer design is as show in the illustration below on the right fig. 7.
We have restored and maintain a
1915 16-valve Duesenberg
racing car which has a system as shown in the bottom photo. This arrangement is
uses vertical rocker-arms instead of rocker-arms and pushrods as in fig. 6. Follow the link above to learn more about both.
If anyone should know of other earlier systems or even any others from the period, please send us a comment.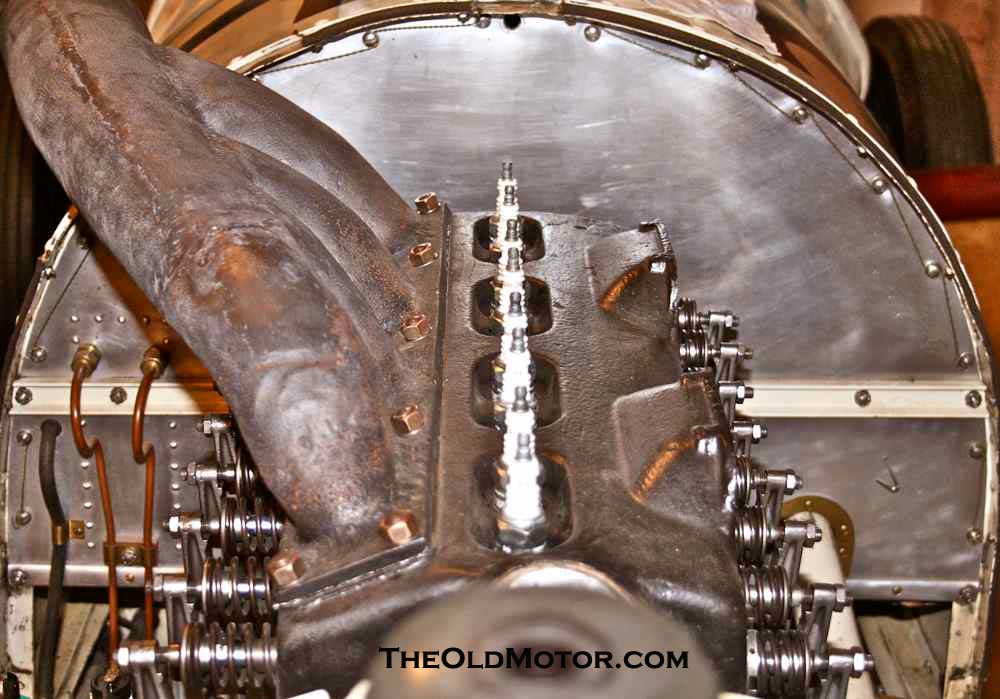 Edited by THead, 13 April 2012 - 20:11.