I spent every spare minute of my time in the summer of 1966 at the newly opened "Model Racing and Drag Centre" in Westcliff on Sea, this was the first commercial slot racing track in the country and fortunately it was only a couple of miles from my home.
Having struggled with a couple of mediocre 1/32nd scale cars I looked for a suitable car to suit the two large 8 lane tracks. Towards the end of that year the 1/24th scale Cox Lotus 40 was imported into Britain and I couldn't wait to get my hands on one although there was the small matter of the price, it took me a couple of months to save the £3.00 (I think) but eventually I bought one from the shop counter at the Drag Centre and after a rush building job gave it its first run in January 1967.
This slot car holds such memories for me - the busy club nights at the centre were a great time for slot car racing, it was a car driven by my hero Jim Clark and Cox did such a brilliant job with the beautiful lines of the car and the great magnesium chassis and Lotus wheels.
I have no idea where my original car went but a few years ago I bought a replacement which was complete but a bit tatty. Recently I finally got around to refurbishing it as later this year we are going to hold a 1/24th scale vintage slot car race meeting at my local club and I'm really looking forward to racing it again 45 years after my first experience with one. Pure nostalgia.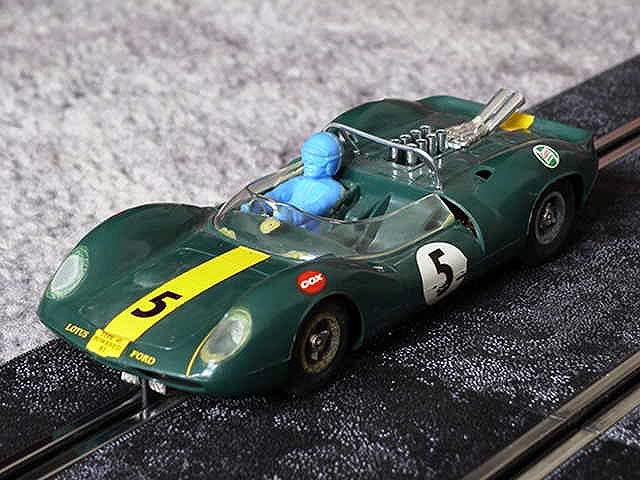 The replacement and slightly tatty Lotus 40 as bought on a well known auction website.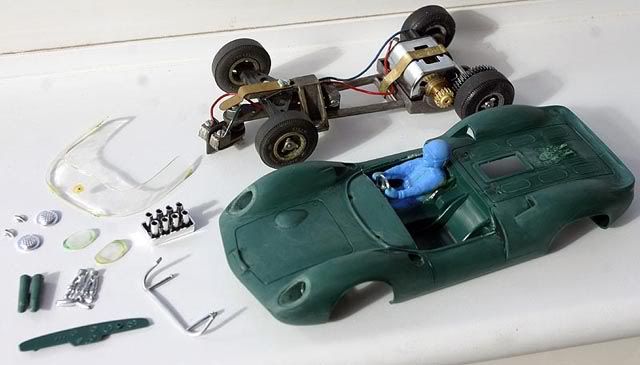 The car stripped down and being prepared for a repaint, I couldn't dislodge Jim Clark from his seat due to lots of 45 year old glue setting like concrete so I had to paint everything with him in situ.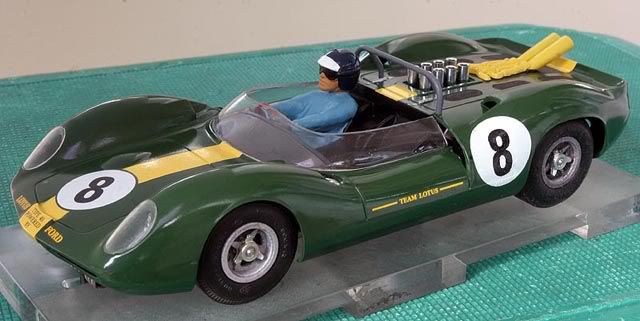 The car with all the oxidised magnesium cleaned up, the shell repainted and with new decals which are fortunately still available.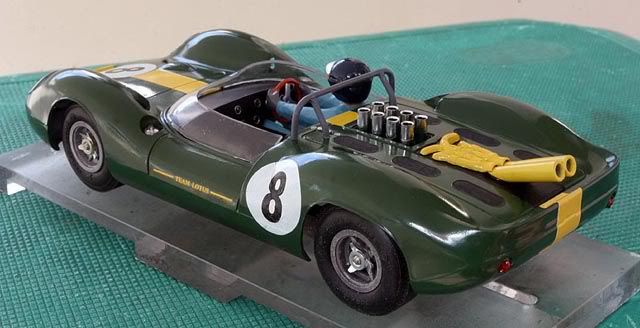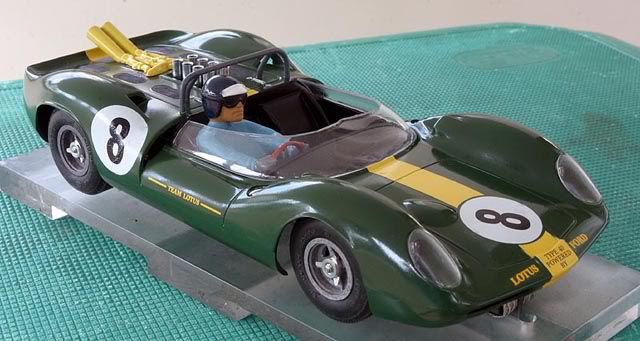 Has there ever been a nicer looking slot car?
David