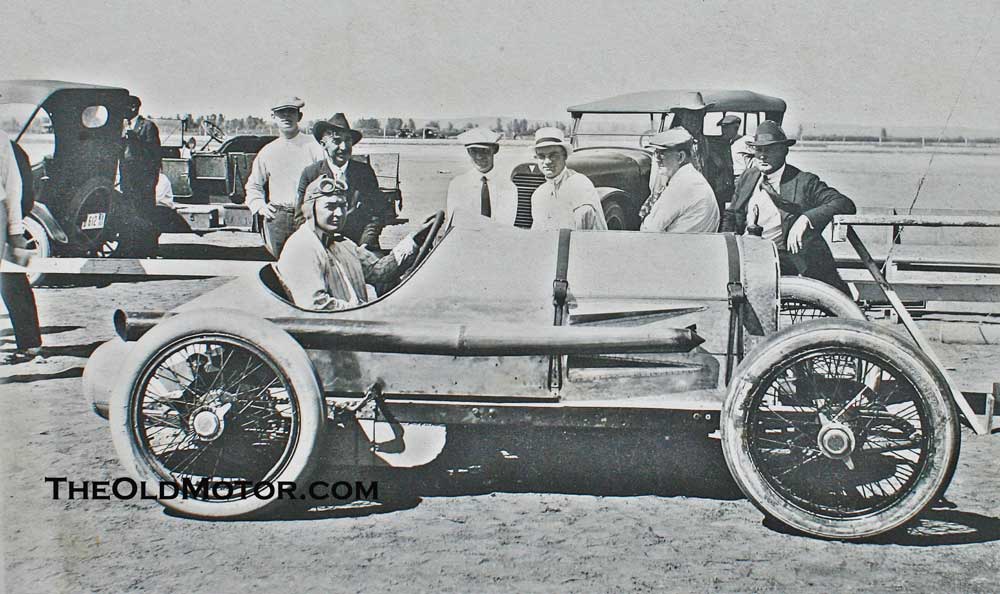 We recently obtained and posted this photo on
The Old Motor
taken during 1920 in Nebraska of an very interesting and well built racing car.
The inscription on the back of the photo states the following; The first winner of the Sweepstakes Cup, winning car and driver at North Platte,
July 3, 1920, at Lexington, July 5, 1920. Lexington is in the south center of the state and North Platte appears to be an hour or more west.
It would be interesting to know if he raced elsewhere on the 4th of July or spent the day traveling to North Platte?
Can anyone help us ID the car and driver?