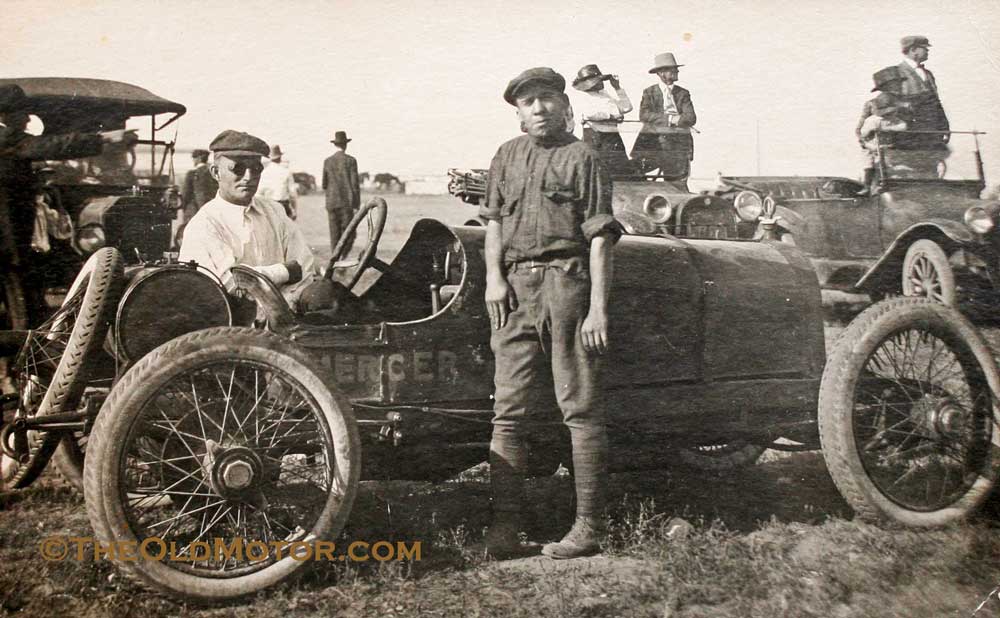 We have this photo posted at
TheOldMotor.com
along with three enlargements of the details of the car.
We are hopeful someone may be able to help us identify this highly modified T-Head Mercer racing car?
Below is a 1910 Thomas-Flyer chain drive gearbox-diff we have just finished a rebuild on. You may find it of interest as it is identical to the unit that
was in the NY-Paris race winner. We have many more photos along with
links to the rest of the rebuild here.