We had one of our "retro racing" slot car events in California last weekend, a 3-day affair that saw lots of really great racing in our 1/24 scale classes of "retro coupes", "retro 32", "retro pro", "retro Can Am" and "retro F1". Drivers came from various parts of the United states and even one came all the way from Tokyo, Japan!
His Ti22 Can Am entry won the "presentation" part of the Concours d'Elegance: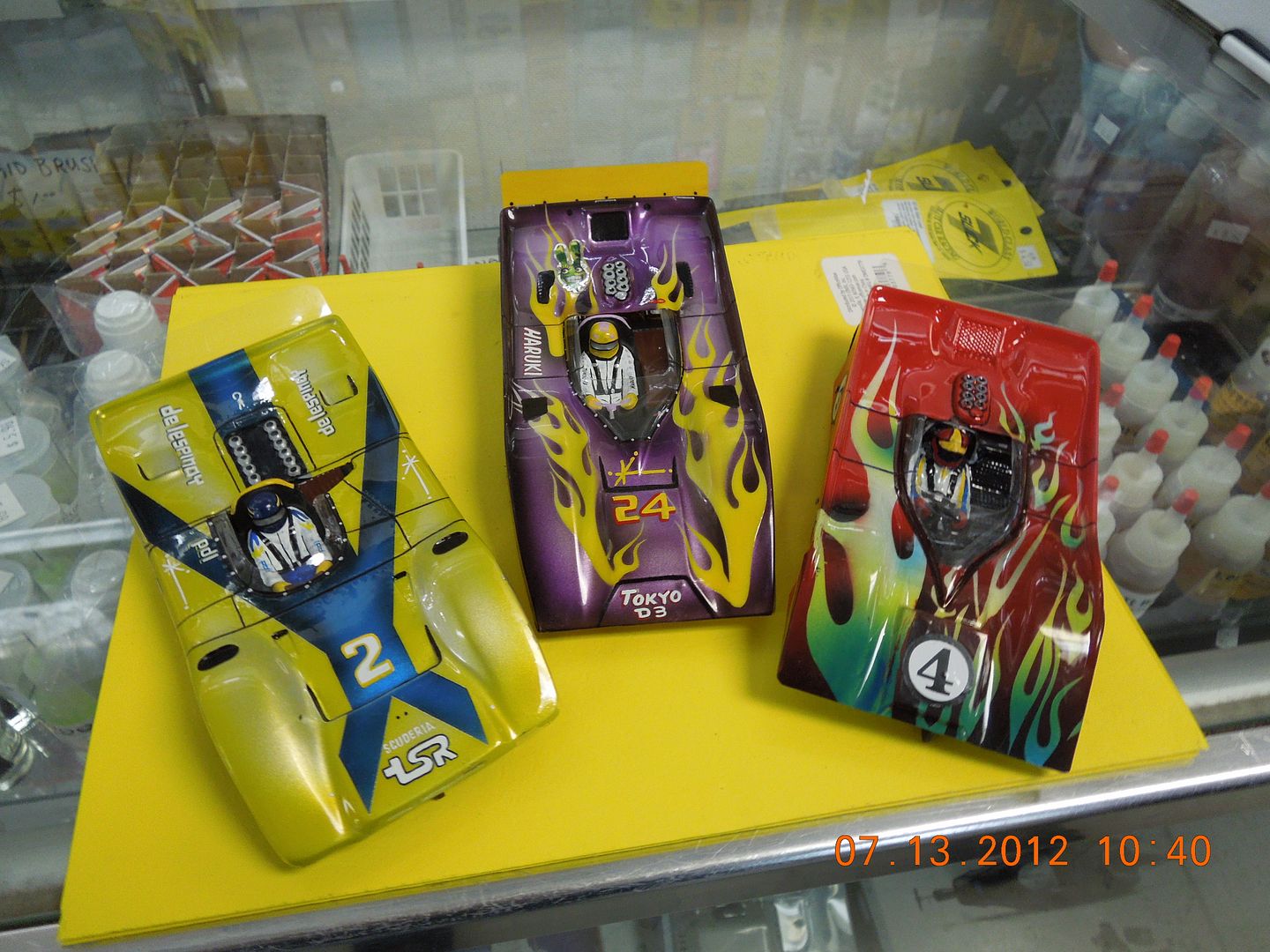 One of the gentlemen racer from the great state of Texas brought this little nugget:
The body is a vac-formed "blob" body as the purists like to call them, made by Russkit in 1966, the motor a Pittman. All the detail work was done by Richard "Tex" Hofer, who made the trip from whatever rattlesnake infested town he lives over there in the Independent Republic of Texas...

Richard raced in all the classes and did quite well for his first time competing with the fierce bunch of SoCal retro racers.