As we have reached the summer break I thought this would be a good time to review how the different drivers have fared over the first half of the season to see if any trends can be seen. Below are the points scored by the drivers most likely to contend the WDC in the second half.
Drivers positions and points so far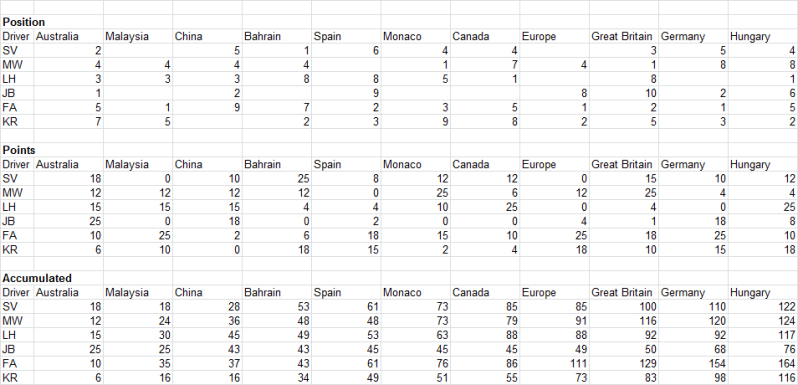 Graph showing accumulated points

My conclusions looking at this are below. Nothing new, but it allows you to see the trends better:
1) Up until Spain, there really was no clear leader, with all the top contenders fighting for the lead
2) JBs bad spell from China to Germany has really hurt his chances
3) FA has made the most of the car to move steadily ahead since Canada
4) Second place is tight, with KR momentum building, he has to be in a good place for the second half.
5) LH poor races in Europe, GB and Germany let him slip back into the pack, but the recent win brought him back
I hope you find this useful.

Edited by FireWood, 31 July 2012 - 15:06.