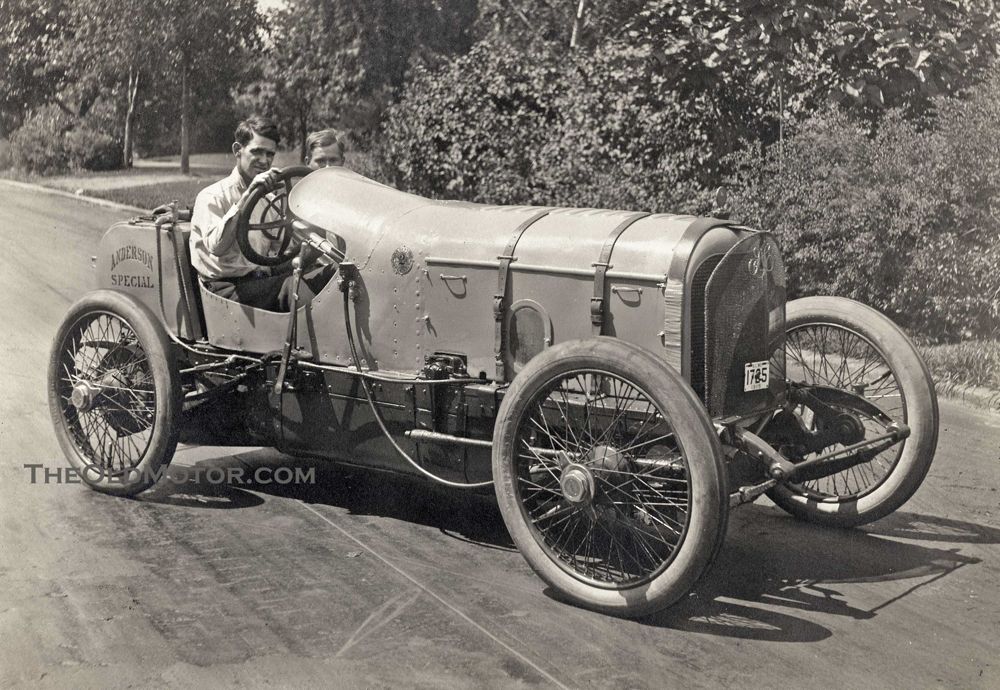 This is the Anderson Special that was based out of Kansas City, MO. It was driven by A.F. Scott and was entered in three races on the 1915 AAA championship trail.
We are looking for more info about the make-up of the car, Scott and the owner.
Stop by
TheOldMotor.com
to see enlargements of this interesting car along w/press articles that have been found.