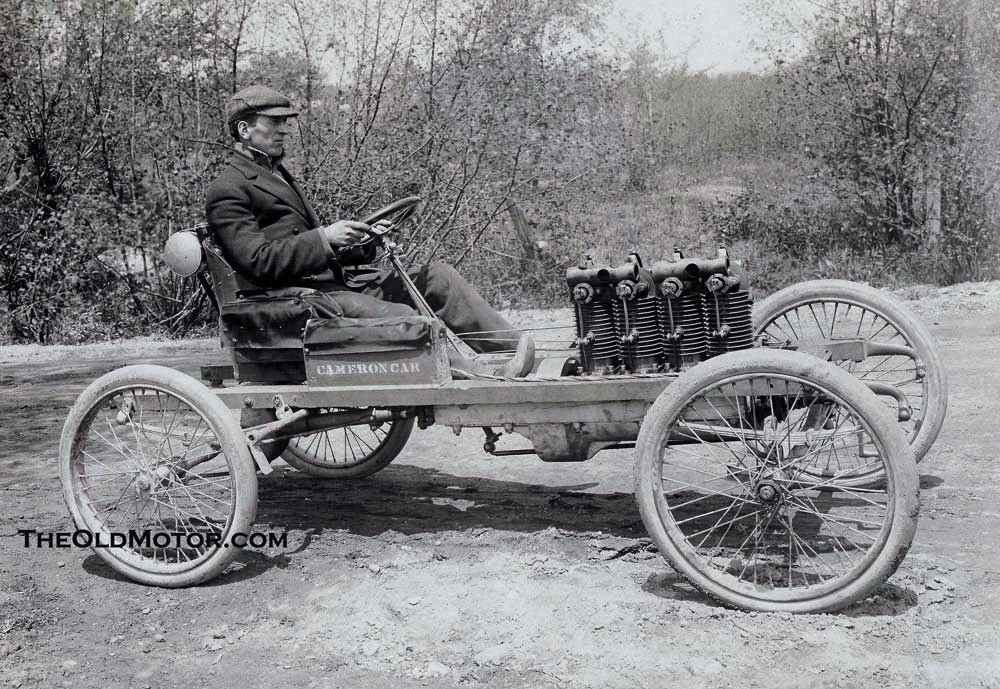 We are posting early Cameron photos on
The Old Motor
and believe that this may have been one of the companies
first racing cars circa 1906-08. The light-weight cars did well in racing, hill-climbs and sprints and even held a worlds
record for a time. Information on the maker is scarce, can anyone here direct us to any Cameron racing information?
The illustration at the bottom shows the the basic design the Cameron Brothers used.
It also appears that this may have been one of the first walking-beam engine in the U.S. ?? We are involved in caring for a Duesenberg
walking beam racing car and the research of their history. What engines in other parts of the world used this design?? We are always looking
for Duesenberg racing photos and walking-beam info. Please let us know if you can help.