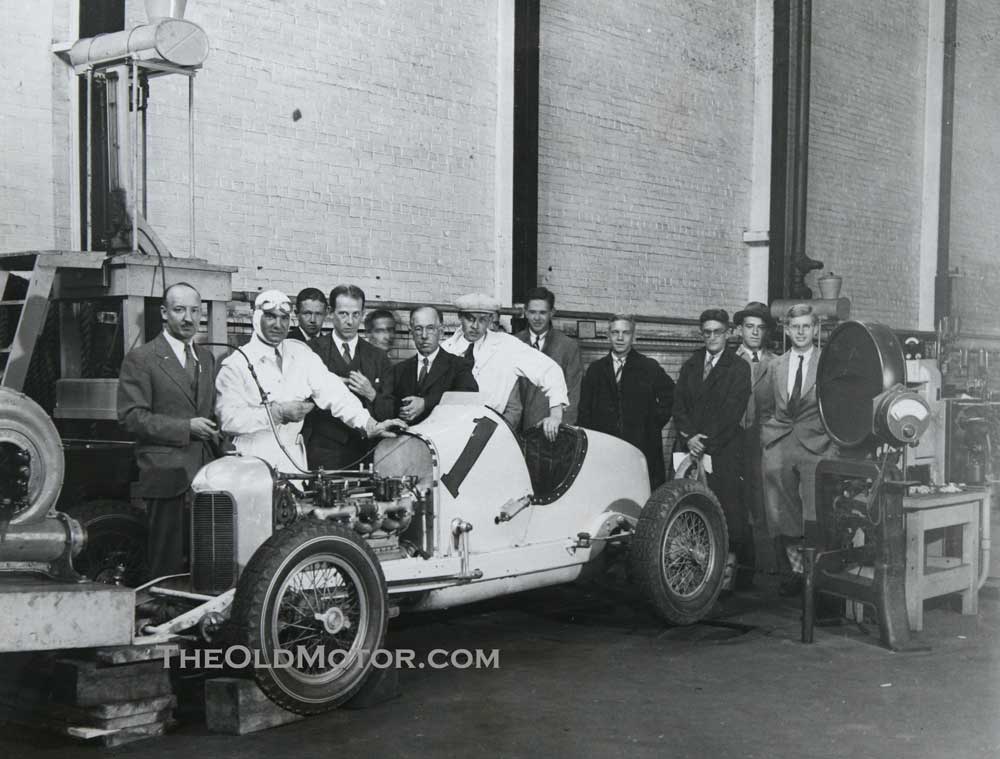 Ralph DePalma who never missed a trick, is seen here with his Miller on the chassis dynamometer in a photo that we have in a post on The Old Motor.
We also have
three large sectional enlargements
of the photo and hope that you might be able to identify the man that appears to be dressed as his mechanic. A friend has
remarked that the young man, the fifth from the (right) resembles Briggs Cunningham who he believes attended Yale about this time.
Edited by THead, 02 October 2012 - 21:24.