On August 12, 2012 we lost another Corvette Racing Driver from the 60's JERRY GRANT. JERRY ALSO RACED COBRA, CAN AM, AND INDY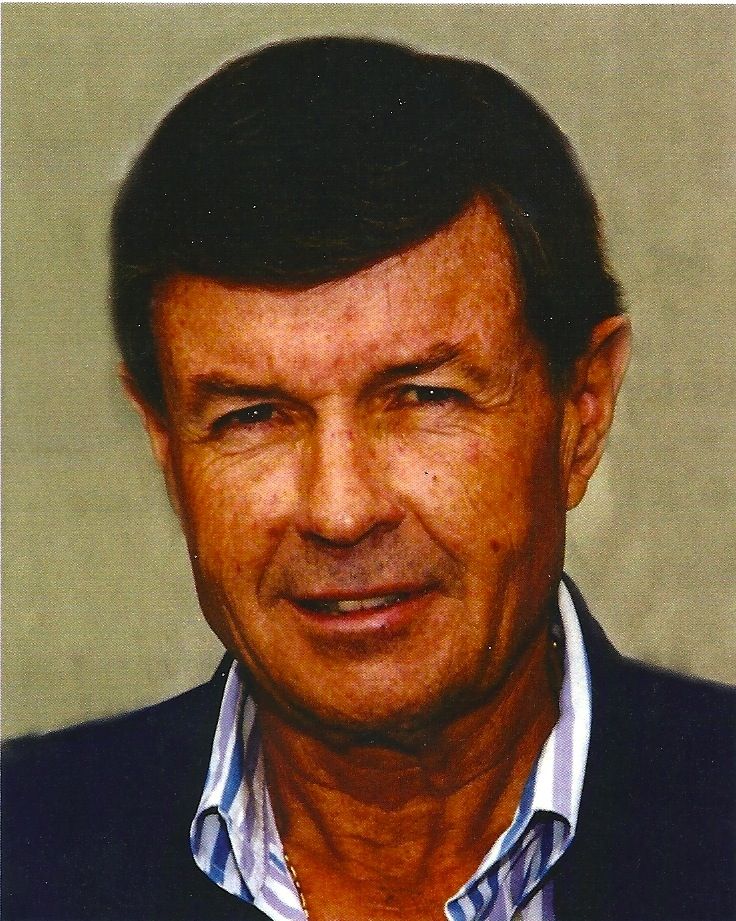 On Saturday October 13, 2012, I went to the RIVERSIDE RACEWAY MUSEUM in Riverside, California that had a TRIBUTE for Jerry and his family.
Jerry was one of the drivers of the new 1963 Z0-6 Sting Ray at its debut West Coast event October 21, 1962. Four Corvettes raced that weekend, and also the ''new'' COBRA. The Corvettes were driven by DOUG HOOPER, JERRY GRANT, BOB BONDURANT and DAVE MACDONALD. The COBRA by BILLY KRAUSE, who later also raced Corvettes for MICKEY THOMPSON at DAYTONA and SEBRING. JERRY, BOB AND DAVE PICKED THEIR CARS UP AT THE ST. LOUIS PLANT AND ''DROVE'' THEM HOME TO CALIFORNIA AND SEATTLE BEFORE THE RIVERSIDE TIMES GRAND PRIX RACE...... THAT'S ANOTHER STORY.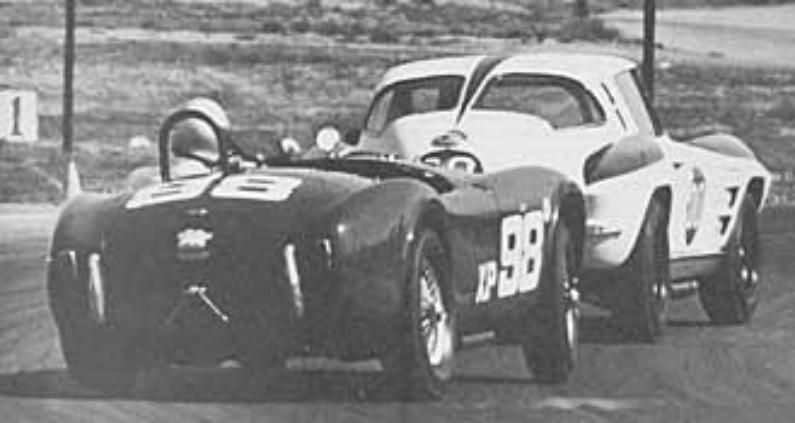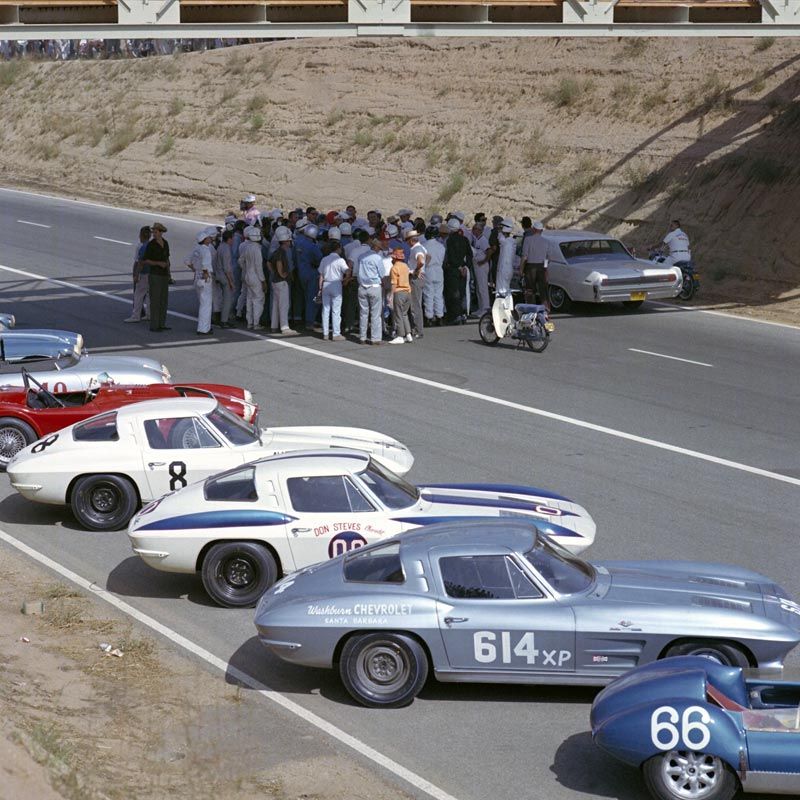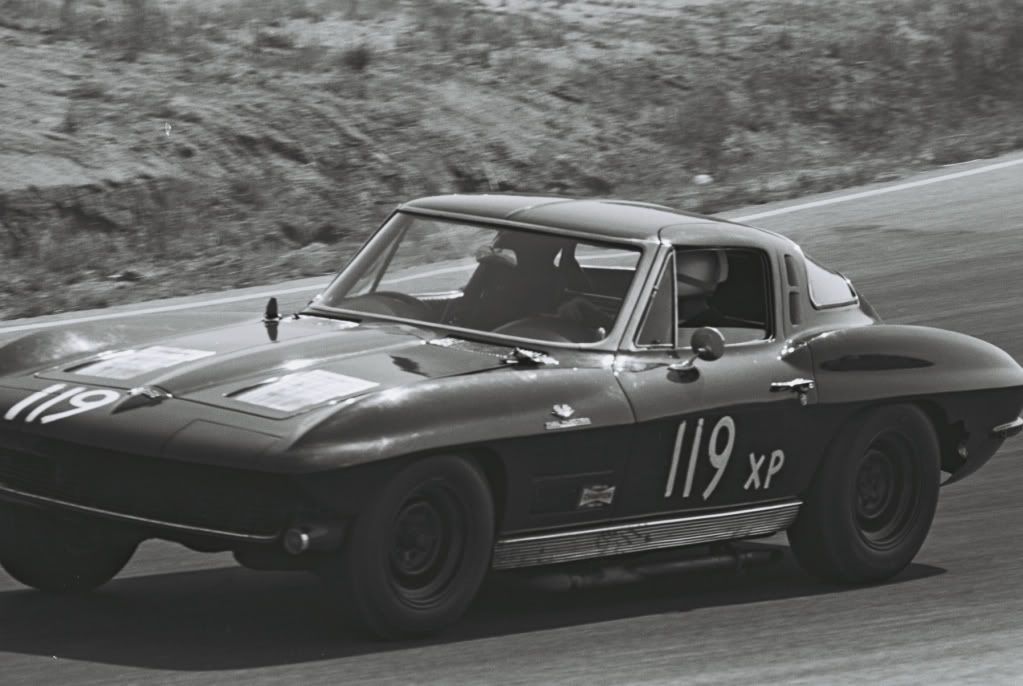 DAVE MACDONALD, FAMOUS CORVETTE AND COBRA DRIVER. Unfortunately killed at INDY in MAY 1964.
I am fortunate to know many of the drivers of the era, so I organized a little CORVETTE DRIVERS REUNION at the hotel on Friday evening prior to the TRIBUTE event that was a great fun time. After dinner, we gathered around the large screen TV and watched my Arizona friend Howard Goehring's DVD of SCCA CAL CLUB racing films from 1957-60 that had two hours of races at POMONA, SANTA BARBARA, RIVERSIDE, TORRY PINES, DEL MAR, LAGUNA SECA, and PALM SPRINGS featuring all the players from ''back in the day''.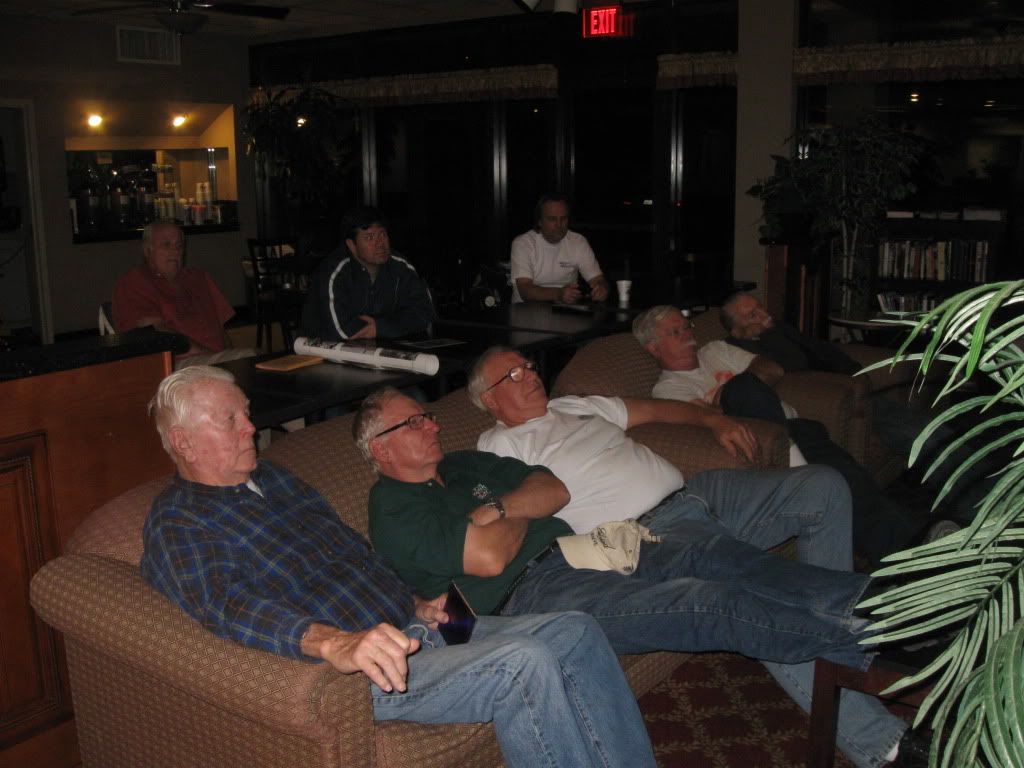 Our group of 18 people included DICK GULDSTRAND, DOUG HOOPER, DAVEY JORDAN, FRED YEAKEL, BRYAN HILL, JOE RENO, HOWARD, MYSELF, DOUG MAGON, Museum owner, and four ''crew people''.
We also enjoyed HOOPER'S films of GRAND SPORT and 63 Z0-6 racing at DAYTONA AND SEBRING of he and Dick, and Jerry. Unfortunately, we ran out of time to see DAVEY JORDAN'S 1968 L-88 RACE AT DAYTONA in the JIM GARNER A.I.R CAR.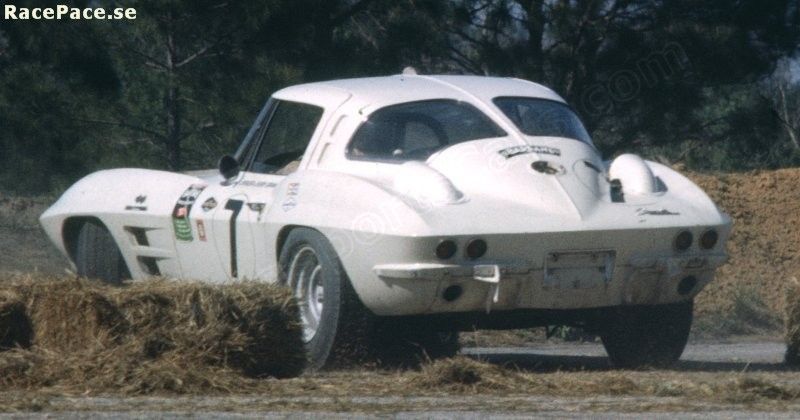 Jerry raced the white 63 Z0-6 with Don Campbell as co-driver for ALLEN GREEN CHEVROLET in Seattle at the TIMES GP Riverside race, and later DAYTONA 2-17-63 and SEBRING 3-21-63. He continued racing that car is West Coast events thru October 1963. The car is in a Florida collection awaiting restoration.
We finished the evening with the movie THE QUEST, the documentary of the 1960 Cunningham Race team at LeMans.
On Saturday, the TRIBUTE at the RIVERSIDE RACEWAY MUSEUM was attended by over 250 people.
JERRY'S family and grandsons presented this 7 minute presentation that filled in the blanks of Jerry's racing career.
http://www.youtube.c...feature=related
I have know Jerry for over 10 years and knew he raced a lot of cars, but never knew the entire story and depth of his career. Everyone called Jerry the ''GENTLEMAN RACER''. Andrew Bornhop from ROAD & TRACK summed up Jerry's life on August 14, 2012 as follows. I was surprised he knew little of the CORVETTE DAYS.
''The summer of goodbyes continues. Our friend, co-driver and AAR racing teammate Jerry Grant, age 77, passed away over the weekend. Battling a variety of health issues over the last months, Jerry joined his friends Colonel Russ Schleeh, Carroll Shelby and Frank Arciero in the pit-lane in the sky. The ranks of the old guard who have put their stamp on American motor racing in the 60's and 70's are getting ever thinner.
Jerry Grant's career was marked by many highs and lows and a few unforgettable "almosts."
He co-drove a Cobra with Dan Gurney at Le Mans and the Targa Florio, where they achieved a class victory in 1964. He was Dan's teammate driving a Ford MK-II at Le Mans and Sebring in 1966 leading both races for a long time. In Sebring they broke down a few hundred yards before the finish line after 12-hours with a sweet victory in sight. Jerry joined AAR on the Indy car circuit, he drove various Eagles in the Indy 500 as a teammate to Bobby Unser and almost tasted milk in 1972 when he was leading the race in lap 188 but then came into the pits for an unscheduled pit stop with the memorable lilac colored Mystery Eagle No 48. At Ontario Jerry had his star hour; he became the first driver ever to do a lap topping 200 mph. On the USRRC Sports car circuit in 1966 he drove AAR's Cam Am type Lola garnering 4 pole positions in 7 races and winning the Bridgehampton road race.
Dan Gurney: "Jerry Grant was a natural; he was brave and playful and always could rise to the challenge. Apart from being an excellent racer, he was an accomplished story teller and after dinner speaker, an ability which served him well in his business career after his retirement from active driving. In the middle 60's we shared many adventures on and off the track here in the US and in Europe. We stayed friends ever since and many Sundays went riding our motorcycles in the Southern California countryside. We extend our condolences to his wife Sandy and his family. Farewell Jerry, we will miss you."
Dan made a presentation at the TRIBUTE CEREMONY
DAN SHAKING HANDS WITH JERRY WALTON OF PHOENIX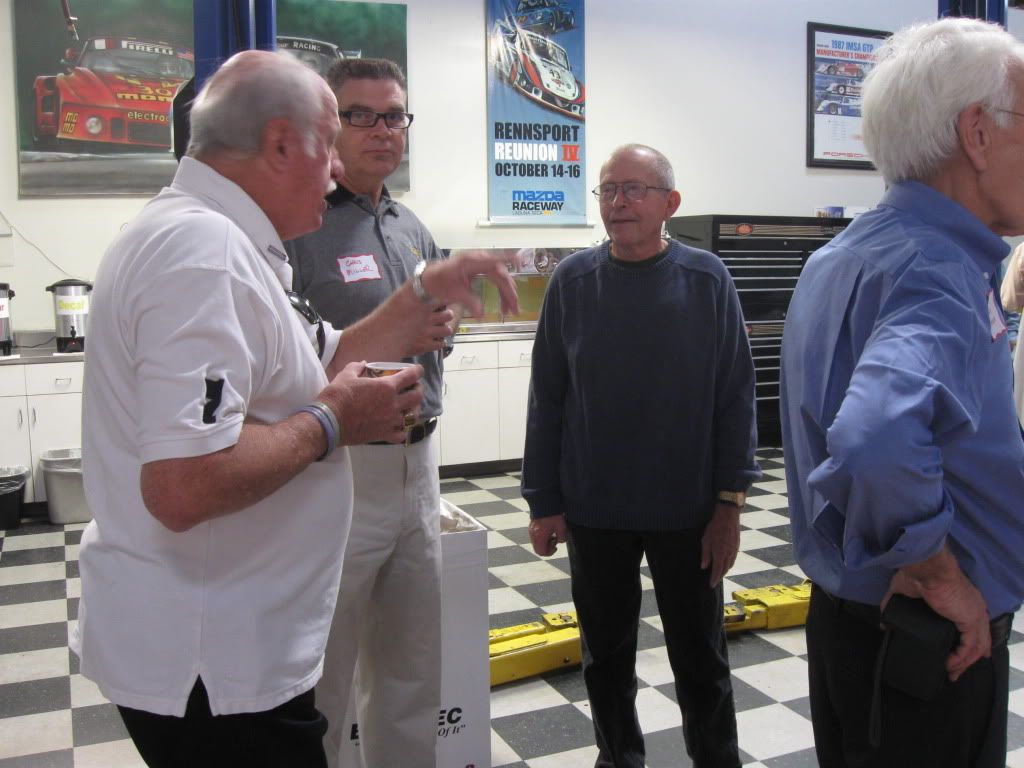 DAVEY JORDAN visiting with friends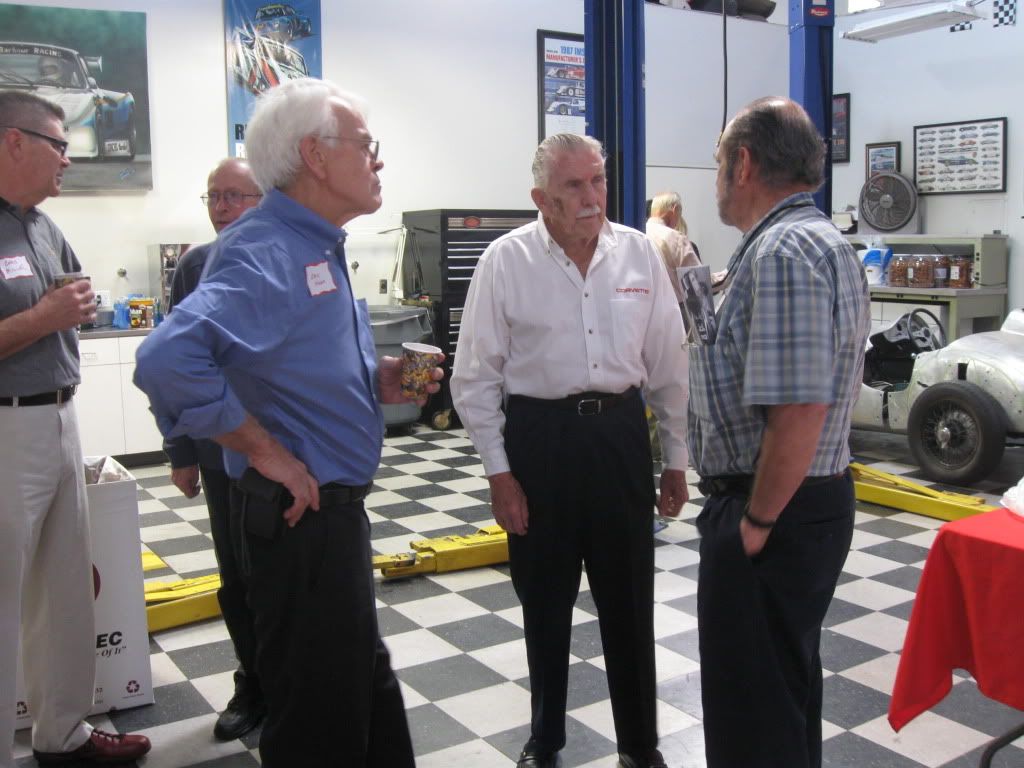 DICK GULDSTRAND AND FRIENDS
RICK HAYDEN VISITING WITH AND ME AND DOUG HOOPER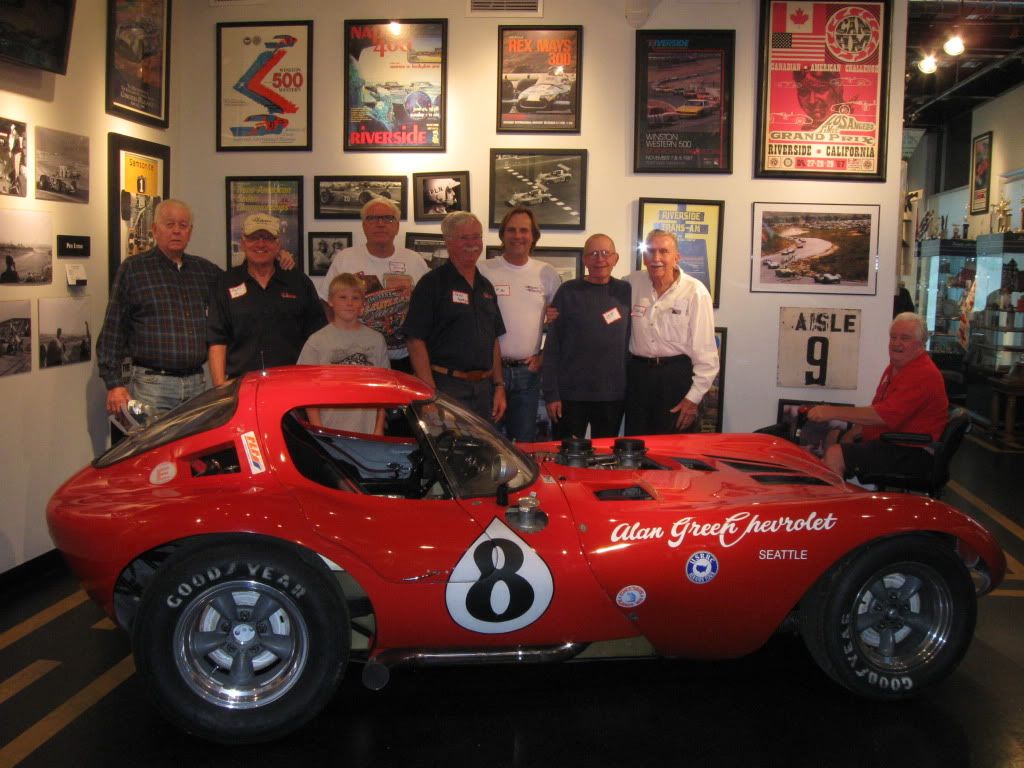 FRED YEAKEL BROUGHT HIS 64 BILL THOMAS #8 CHEETAH THAT JERRY HAD DRIVEN AT LEAST TWO TIMES FOR HIS SPONSOR ALLEN GREEN CHEVROLET.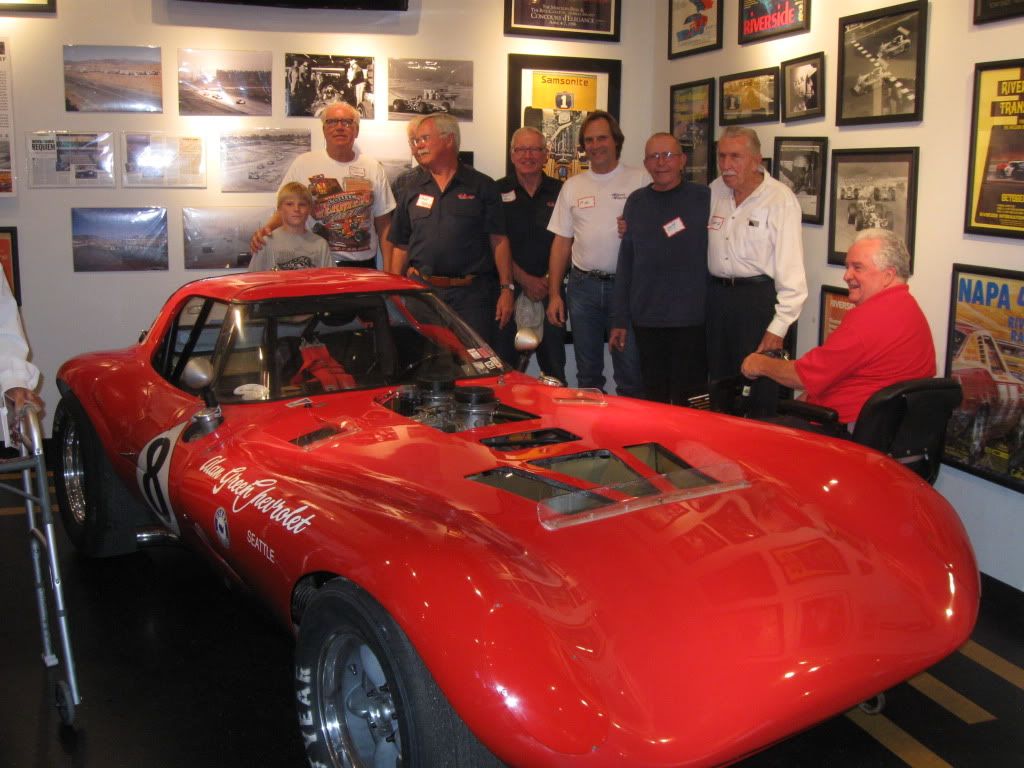 HEAD MECHANIC AND CREW CHIEF LARRY WEBB FLEW IN FROM SEATTLE. HERE ON THE FAR RIGHT WITH BRYAN HILL, and FRED YEAKEL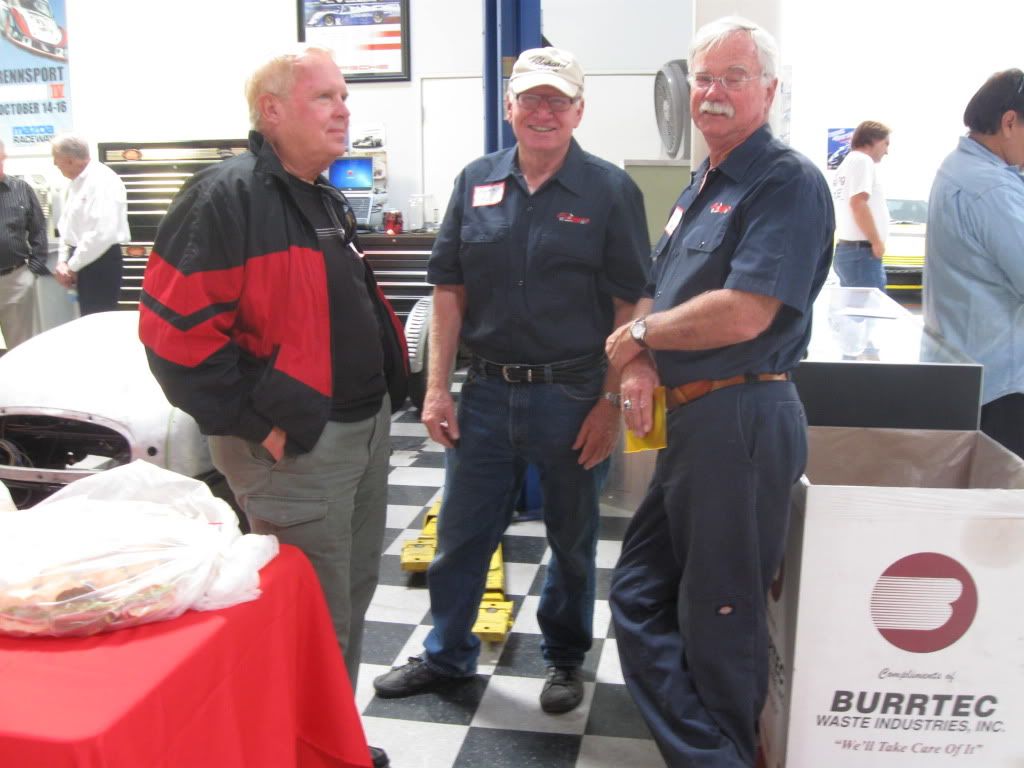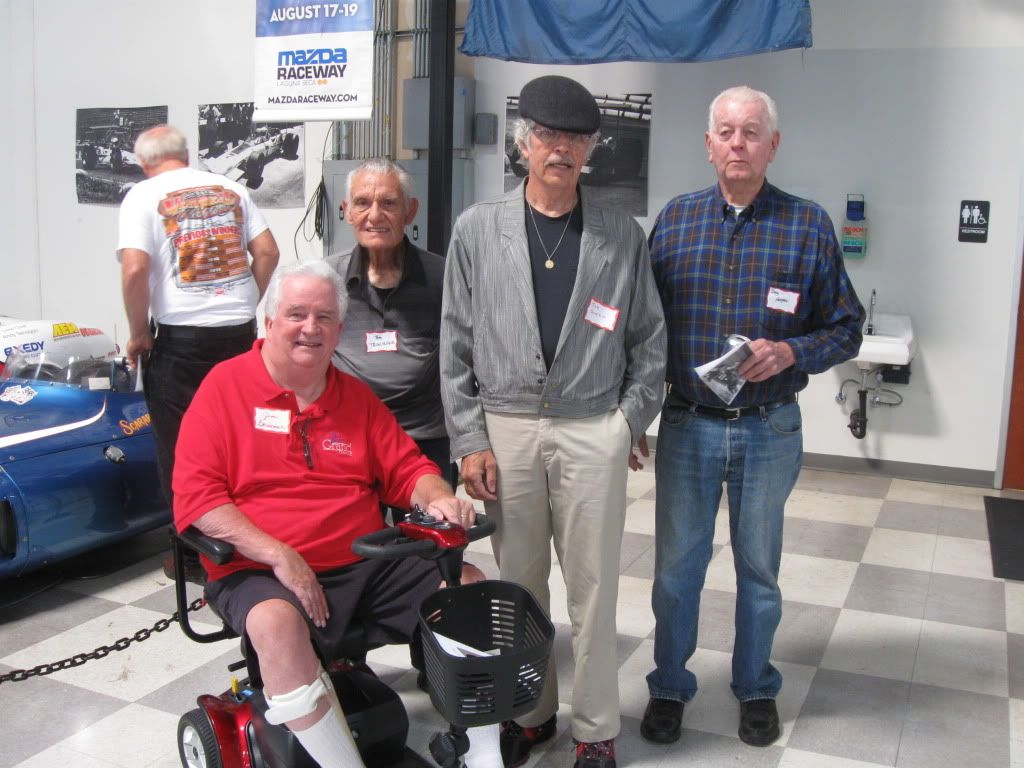 JIM GESSNER with the ''back in the day'' historians Photographer BOB TRONOLONE, writer JOE SCALZO, and DOUG HOOPER.
LUNCH WAS SERVED TO THE MANY GUESTS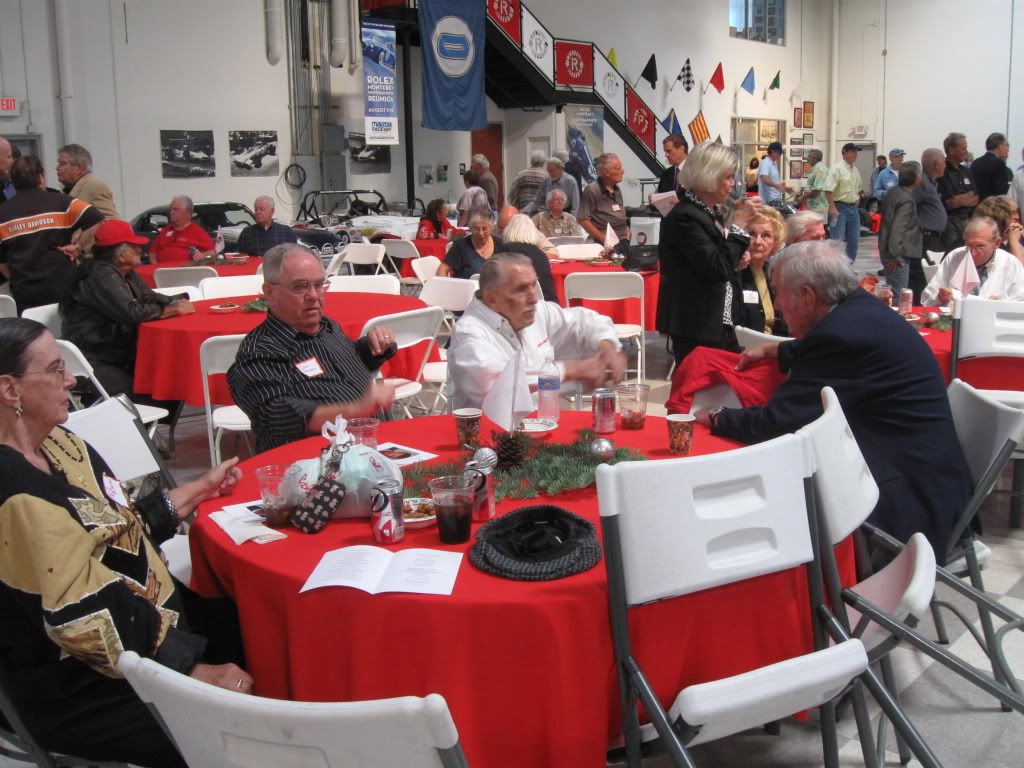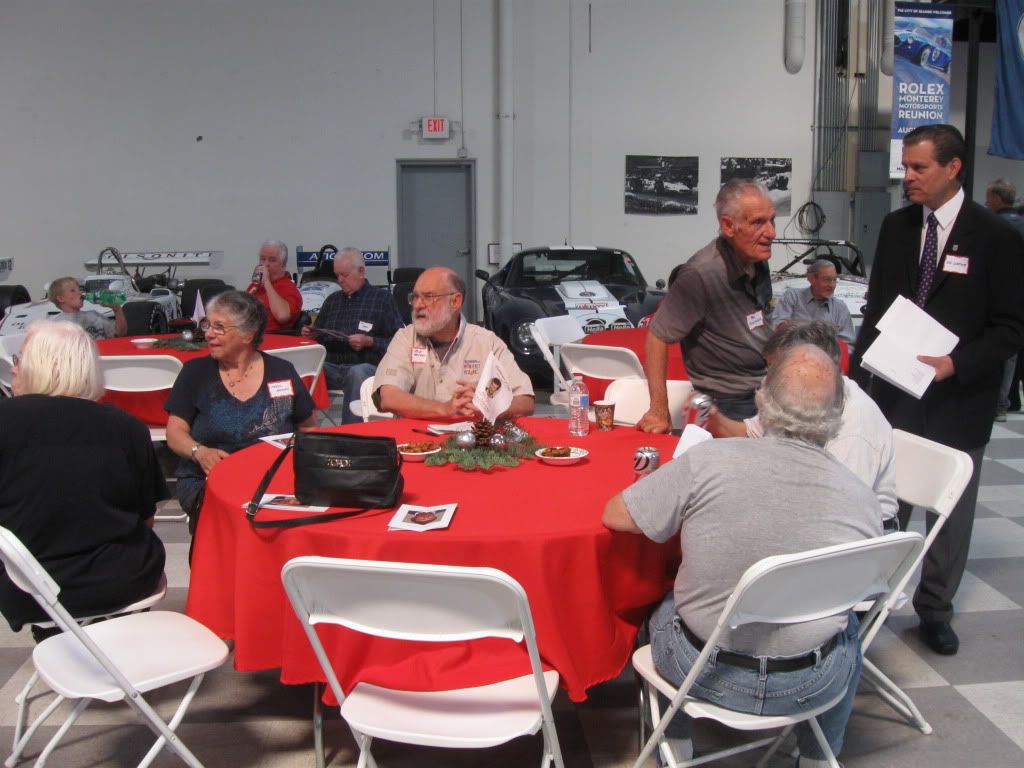 My thanks to the RIVERSIDE MUSEUM for hosting this gathering of old friends. The Riverside International Automotive Museum (RIAM) in Riverside, CA features over 100 cars, thousands of artifacts and a research library. Its mission is to preserve SoCal's rich racing history through exhibits and community involvement. The Museum is open Monday through Saturday 10:00 am to 4:00 pm and is located at 815 Marlborough, Riverside, California. There phone is 951-369-6966 and it is a great place to host a motorsports event.
Edited by Vettefinderjim, 26 October 2012 - 21:11.