The 1959 Corvette ''PURPLE PEOPLE EATER #3'' was found at CHIP MILLER'S ''CORVETTE AT CARLISLE event in 1978. Chip and his painter friend, Ken Eckhert bought it. Neither person wanted the car, so they went 50-50 and bought it for $400 or $200 each. Ken took the car back to his paint shop in Philadelphia where it sat until late 1987. He used it as a paint mixing table. I teased Chip for all those years to either get it out and lets see and find its history......or sell me the car.
Chip and wife Judy attended the Monterey Historic 1987 Races when Chevrolet was 75 years old and he got all excited about vintage racing and looking into the car and see what it was after the race weekend. Two weeks later he called me and said we found a #33 on the door under many layers of paint and I said, well that is BUD GATES old race number. I BET IT IS THE JIM JEFFORDS ''NICKEY CHEVROLET'' CAR. As they say, the rest is history.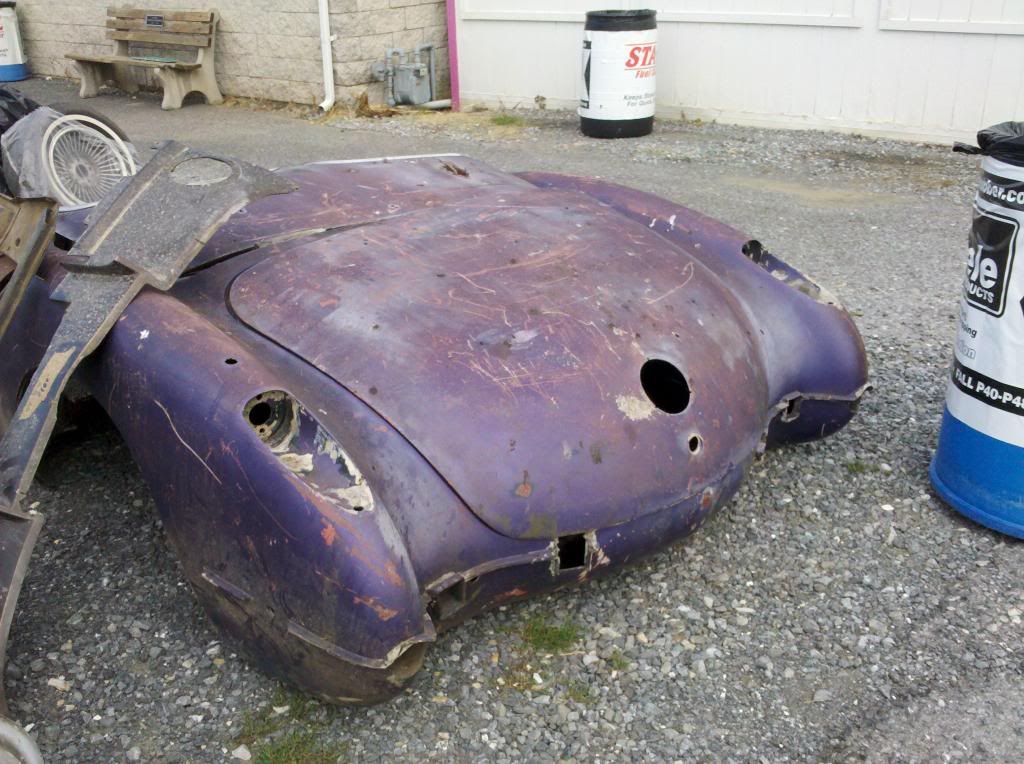 AS FOUND IN 1978.
JIM JEFFORDS at the JULY 1959 SCCA REGIONAL RIVERSIDE race where he lost to BOB BONDURANT in an accident filled event of broken fiberglass. Even so, JEFFORDS went on the win his Second SCCA B/P National Championship in this 1959 Corvette. He also won the same title in the 1958 NICKEY ''PPE2'' car
CHIP MILLER in 2001 in front of his restored 1959 NICKEY ''PURPLE PEOPLE EATER III'' Corvette. JIM JEFFORDS was inducted into the CORVETTE MUSEUM HALL OF FAME in 2001. We had a party for him in California and Chip attended along with RONNIE KAPLAN, Nicky Chief Mechanic, and Nickey General Manager ''LINDY'' LINDENHEIMER. TOM STEPHANI, one son of the STEPHANI BROTHERS who owned the NICKEY Chevrolet Dealership was also present. Tom gave Chip the original Dealer and factory paperwork that he had in his saved Nickey files. How neat it is the people love people. We lost Chip to a rare cancer blood disease AMYLOIDOSIS in March 2004.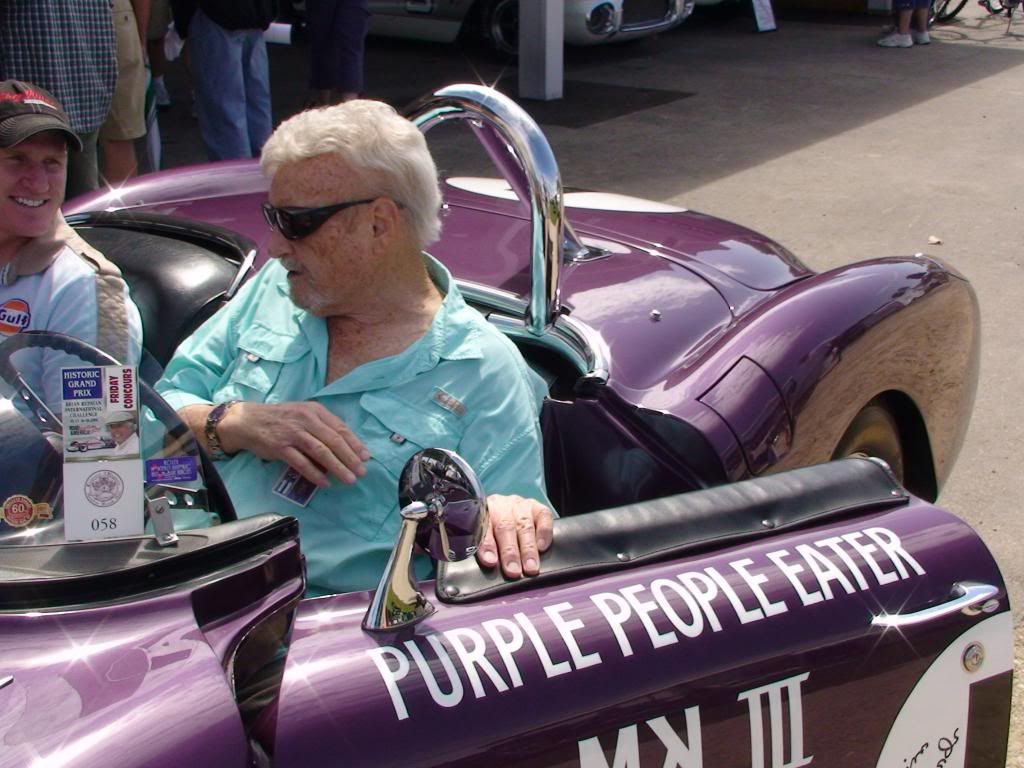 JIM JEFFORDS taking a Parade Lap at the CORVETTE WORLD TRIBUTE at ROAD AMERICA August 16, 2010 in the 59 PPE III. Chips son, Lance was by his side
Edited by Vettefinderjim, 15 January 2013 - 01:18.