With the NHRA finally kick starting tomorrow it's time for another edition of the forum's most single user bumped thread!
Well, Full Throttle is no more! Fear not, The Coca Cola Company is still on-board. They have now gone back to a more familiar name in racing (at least for those who have seen Nascar or a similar movie starring Tom Cruise). The 2013 NHRA Mellow Yellow Drag Racing Series will start as usually with the Winternationals:
Hold on! That ain't Pomona! That's the Pod!
Ah well, at least it's officially Winter, who cares about snow anyway!
Event Info
Event Shedule
Entry List
ESPN Coverage Shedule
Yes, there are two women trying their luck in Top Fuel this year, not really a surprise if you sort of followed the sport. I am curious to see how the Force team will handle themselves outside Funny Car.
On the TV front Paul Page will move to other pastures.
It's tree cuutting time again!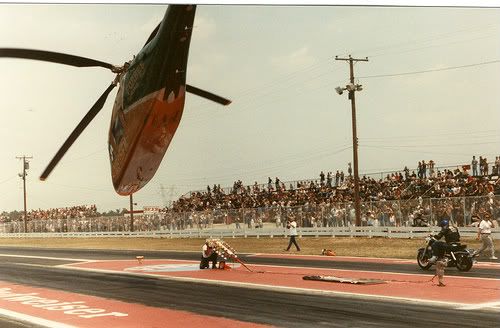 Note, this is NOT a photoshop
Edited by Red17, 13 February 2013 - 21:23.