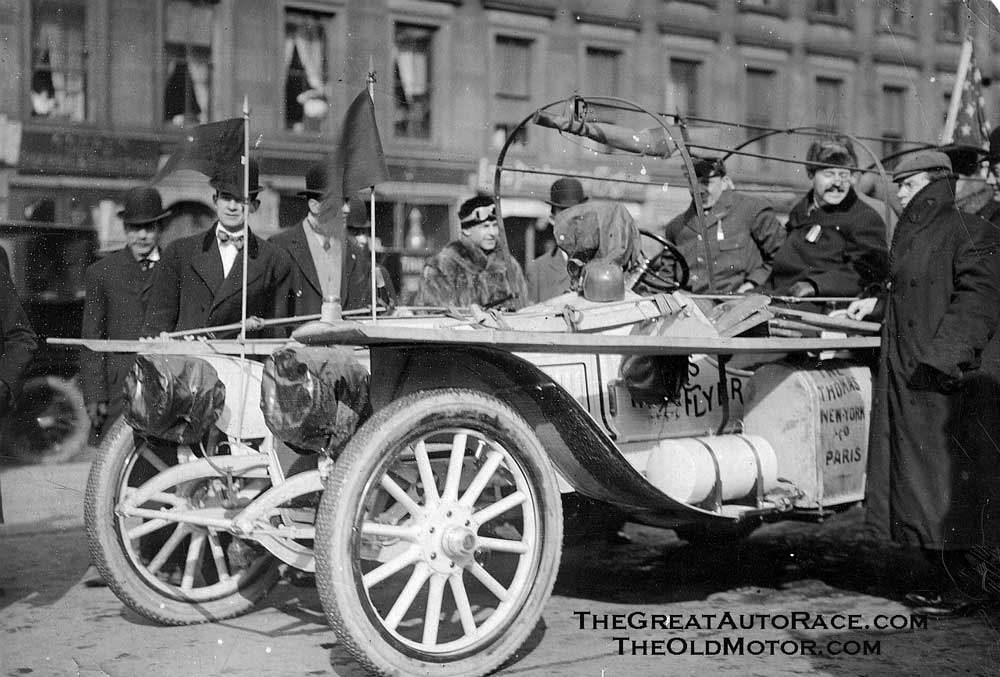 The Old Motor Feature Series – New York to Paris Great Race of 1908 – Part 4
"In early 1908 preparations were frantically being made in Europe with teams from Italy, France and Germany building automobiles that would
carry them around the world. The effort equaled what we witnessed in our lifetimes preparing for a journey to the moon". Take a trip to


The Old Motor

and see many more interesting photos and learn the details of the start of the race in the continuing story by Jeff Mahl.