the only ones having the right to boo about that would be the senna family, Not some fans not at all involved in that.
What "right to boo"? In every sport, people are booed. I'd say that it is the right to boo of any fan who pays a $500 ticket to watch a race.
Alonso was booed at Interlagos last year, and to make things worse, he had just lost a world title. I don't remember Alonso making a big fuss about it like Horner is doing.
I don't promote the booing of Vettel, but unlike some people, I don't consider it to be criminal either. A lot of the boos are Vettel's own doing.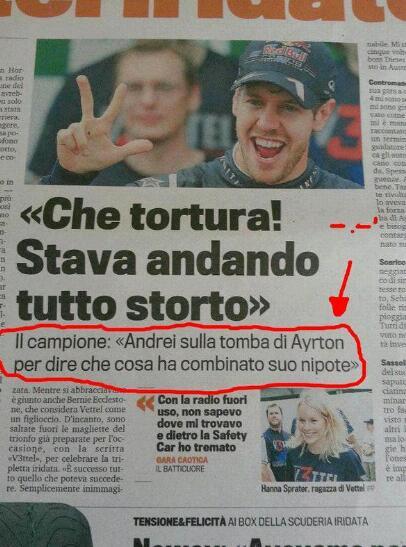 You can't make statements like that and expect everyone to cheer for you.