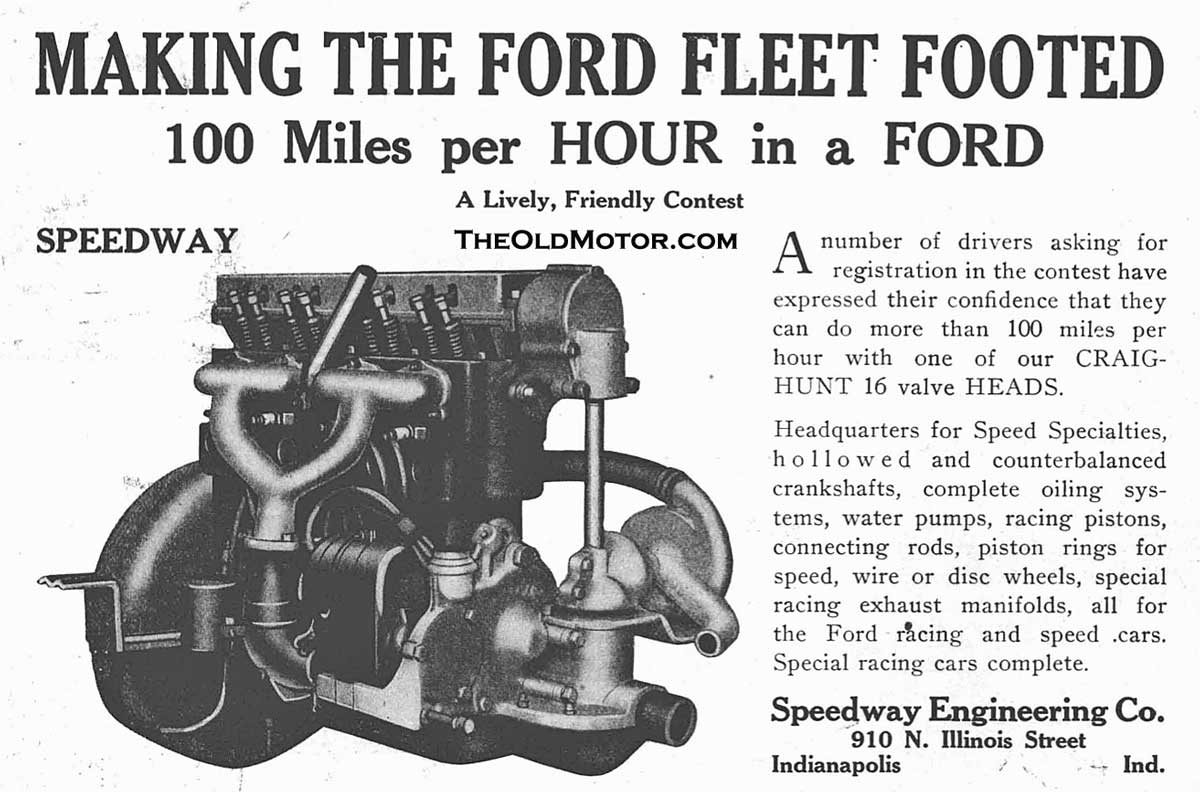 One The Old Motor we have started a very interesting series showcasing the Model "T" Ford which rose to the height of placing 5th in the Indy 500 in the twenties' at the hands of Louis Chevrolet.
In the series we are and will be showing OHV conversion cylinder heads ranging from the 4-valve, 8-valve, 16-valve and the DOHC 8-valve and 16-valve racing heads, racing equipment and period
racing cars.
The photos above and below show only a small portion of what you can see in the series covering the amazing range of equipment here on The Old Motor.