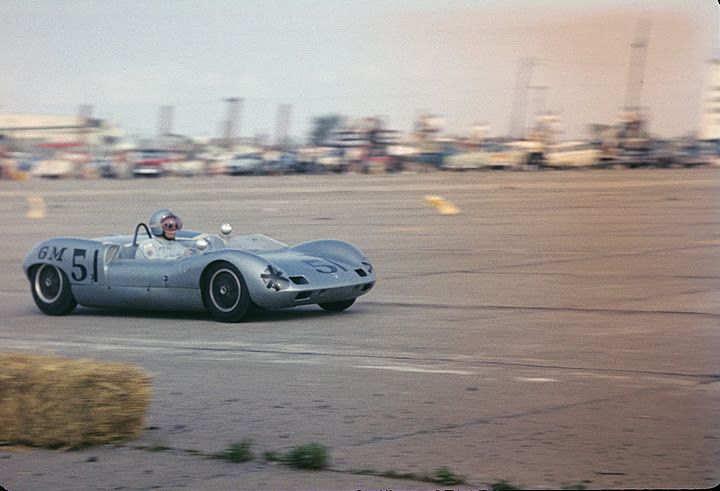 Unidentified driver in what must have been a brand new Elva Mk. 7.
:
The Concrete slabs and wide open spaces indicate an airfield course. The photo, found on the internet, could have been taken late in 1963, but more likely during 1964.
Does anyone recognize the location or the driver of the #51 GM class Elva Mk 7?
Edited by Jerry Entin, 17 April 2014 - 19:57.