They often pop up in various threads about Australian Production Car Racing in the late 60's and early 70's, from the Group C Australian Touring Car Championship rounds, AMSCAR races at Amaroo Park, as well as the Sandown and Bathurst endurance races, but I thought a dedicated thread on these early Rotary Powered Mazda's would be great, with as many pictures and information as possible.
There is a growing following of this period of racing and these cars in particular, and mostly by people who were too young to see them racing back in the day, and so we rely on the pictures and information from those who raced, reported and photographed them back in the day to get the information we desire.
I know from looking through some other threads here that some of the original Mazda Rotary drivers do pop on here occasionally, and their input would be greatly appreciated, especially on what these cars were like to drive back then, the types of modifications they performed, any actual performance or engine power figures, and ideally any pictures of under the bonnets or undersides of these cars showing exhaust and suspension, as these types of pictures are very scarce.
A classic example of Amaroo Park action back in the day with numerous RX-3's taking part.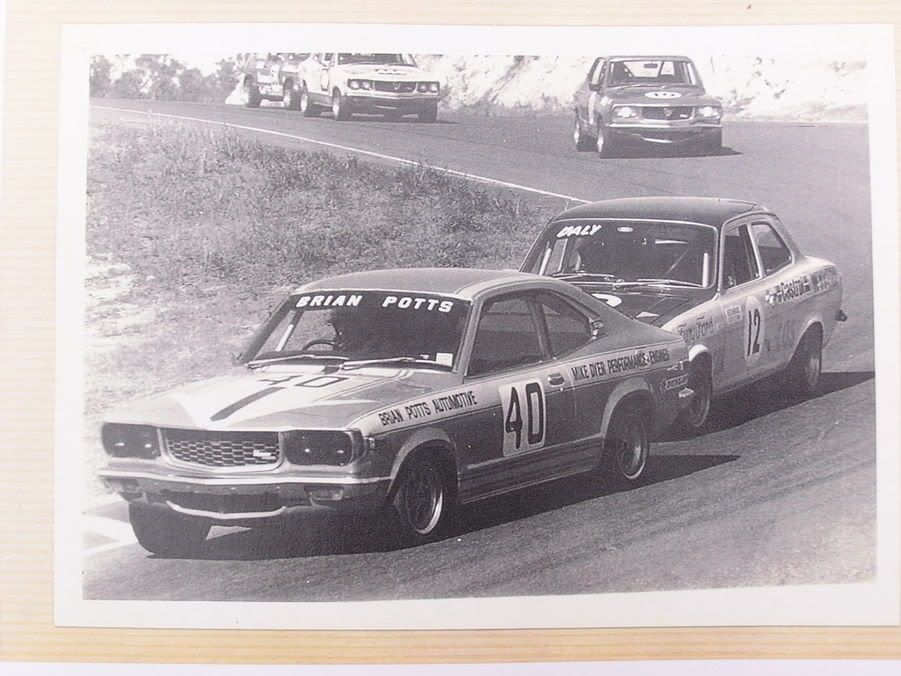 Racing RX-3's also featured in lots of advertising for the various companies that sponsored, built or raced them, and any of this advertising is also requested in this thread.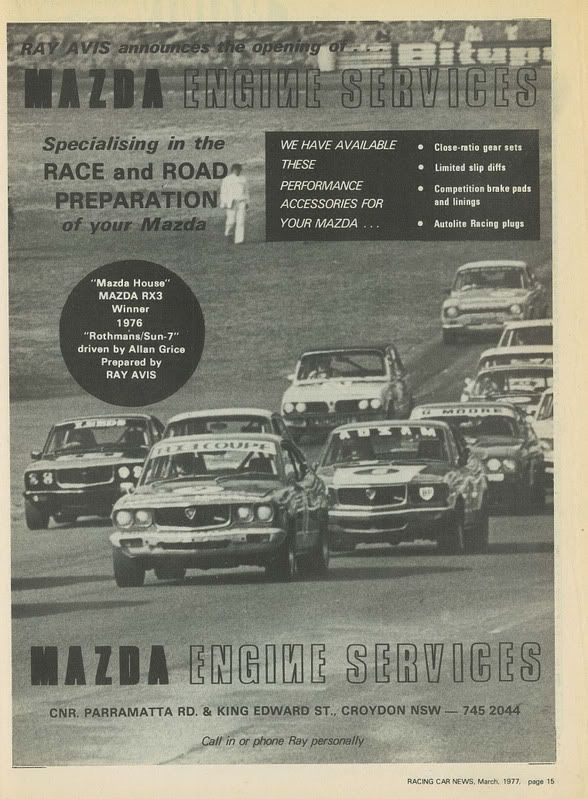 Edited by Derrwint, 28 April 2014 - 07:40.