cossy wants a return to indycar ... that's something good to start the thread with.
Cosworth partners with IndyCar, claims more progress toward engine supply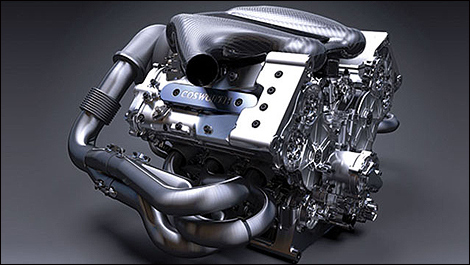 yeah i know it's the F1 V6, but hey, all they need to do is re-bore it to 2.2 litre ... no sweat

according to cosworth owner Kevin Kalkhoven



"We have a Formula 1 V6 design, we have an IndyCar design, and our real issue is not so much our ability to build it as IndyCar's ability to come to terms with a manufacturer,"




"We're in the process of building a new $40 million manufacturing plant in England that will be state-of-the-art, and we have a number of contracts for halo road car and racing engines."
Cosworth confirmed in February that IndyCar formed part of its plans to return its core focus to motorsports, and while it has already held initial talks with the series, any program would require it to be partnered with an engine manufacturer. Cosworth marketing director Tom Buckler said that conversations with potential affiliates are progressing well.


"We're talking actively to two, potentially three, manufacturers at the moment, and we're in the process of setting up some meetings, hopefully around the [Indy] 500, to take that forward," he said. "Technically, we know we can do it. We've done it before, and there's not really a doubt in the mind of Bruce Wood, our technical director, that we could design a race-winning engine.

"The business case, we believe, makes sense. We've done analysis, and the exposure the brand would get – not just from winning the 500, but even running the championship – there's a very positive ROI [return on investment] in that."
meanwhile ...
Chevrolet would welcome Cosworth back to IndyCar
Chevrolet IndyCar program manager Chris Berube told Autosport he believes Cosworth would be able to compete equally with Chevrolet and Honda, the only current engine suppliers to the IndyCar series.

"I don't have any information one way or the other as to what Cosworth's doing, but there's no hiding the fact that we would welcome another manufacturer into the series," Berube told Autosport. "The way the formula is in the series right now, I think they could be competitive.

"This is not a 'He who spends the most money wins' scenario. If they have the experience that their name suggests, I think the opportunity to be competitive is there."