Oh yes my lovelies we're in for an exciting one this coming Saturday. Indianapolis Motor Speedway, hewn out of the soggy fields of Indiana some time in racing prehistory, is reviving a beloved old staple of 2000-2007. No, not the Gilmore Girls! It's the
Verizon Indycar Series Round Four: Grand Prix of Indy-anapolis
Track length: 2.4 miles
Corners: 14
Number of laps: It's sort of hard to tell because Indycar.com is so crap. I think it's 82 laps.
Strange passage of text from Indycar's web copy:
"Drivers will have at minimum four unique opportunities to pass, including the revised Turn 1, a 90-degree right hand corner, which drivers are already pronouncing as the best road course turn in the series."
Now my knowledge of literary style may begin and end with the grudging acceptance that your verb:adverb ratio should ideally be not 1:1, but this takes the freakin' cake. If we don't see each driver passing a minimum four times a lap I think we may see a class action suit in the offing.
Practice is on right now you lazy numbskulls
Scott Goodyear is talking. He's about to tell us "a funny story". Enough of that. I hate him. Let's talk about the Why of this race. It goes back to more than one year ago, when new Indycar CEO Mark Miles noticed that Indycar racing was no longer the most popular sport in the USA. In fact it wasn't even the most popular motor sport. In fact, it wasn't even the most popular thing going on at the Indianapolis Motor Speedway, even while the Indy 500 was taking place. He contacted the Boston Consulting Group, a consultancy firm so swanky they use serifs in their logo.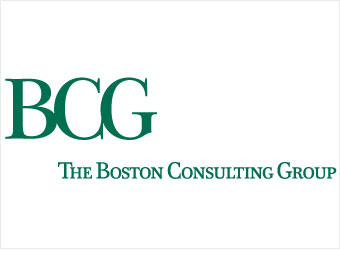 BCG proceeded to take millions of dollars and in between diving into it a la Scrooge McDuck, they did a bit of internet research and probably sent a couple of emails marked High Priority to racing journalists six hours before deadline. Among their conclusions were
- Indycar is a four-wheeled brand of motor sport so named because its central event is held at the Indianapolis Motor Speedway
- No, Dale Junior doesn't take part there he's a NASCAR driver
- No one watches other sports when American Football is on
- A doodle of a cartoon dog with the words "possible Indycar mascot" underneath
The 16th and Georgetown Brains Trust got stuck into the 12,000 pages of report, and some time later emerged with a two-pronged assault on the Great Satan of Indy-indifference, or Indy-difference, if you will. They were:
- Compress the racing calendar from March to August, not scheduling any of those events we don't have anyway in the NFL season
- Add another race at Indianapolis in the manner of the Brickyard 400, the US GP and that MotoGP race that no one likes.
I don't know, there's something about itemized bullet points that makes me think I understand a topic. Anyway, the effects of Prong Number Two are in front of us right now. It turns out that pretty much every international race series has already had the chance to race at Indianapolis so it was really a choice between relocating the Dakar Rally there or just getting the Indycars to run there twice. Fortunately for those of us who love watching Indycars racing on old F1 tracks, they chose the latter option.
The Scott Goodyear Funny Story? He tried to drive around the track anticlockwise. The road course goes clockwise! Kill me.
Let's have a look at the schedule
Thursday, 8th May
Well it's a write-off really, anyway if you really cared you'd already be watching.
Friday, 9th May
Indycar qualifying's at 2pm Eastern, which is 7pm in the UK.
Indy Lights? Yeah they're on too. 5:30 Eastern. Don't worry, it's summer.
Saturday, 10th May is race day
11am: USF2000 race 2 (race 1 was on Friday)
12:10: Pro Mazda race 2, featuring pre-approved young driving talent Spencer Pigot
13:30: Indy Lights race 2
15:50: Indycar racing! Standing start! More than six cars! Go!
Have that, Marquez!
Ask the experts, in association with Real Quotes from the Real IMS Radio Service
Scott Goodyear: "Turn One is now Turn Four, so that's a little confusing."
Paul Page: "a race course that looks particularly safe to me"
Pippa Mann: "lots of great new corners to try and learn"
I've learned a lot this afternoon!
Drivers. There are drivers.
Last race at Barber provided us with plenty of reasons why we shouldn't give up on looking at the points table just yet. Ryan Hunter-Reay used his magical go-fast-in-the-wet-but-also-in-the-dry setup to great effect and won the race by a mile. Will Power had one of those only-go-fast-in-the-wet setups and even then he drove right off the track once. Scott Dixon somehow climbed to fourth in the standings, which will be really worrying when Ganassi gets round to giving him a fast car at the traditional mid-season starting point. Aleshin demonstrated he's the Russian Luca Filippi, making lots of passes in the midfield before being spun around by Sebastien Bourdais. Who, by the way, would make an excellent villain if he'd get round to winning a couple of races. Then there was Marco Andretti who's on course to pick up a few fans by actually being good.
But not as good as Josef Newgarden, who is disturbingly close to being a threat to the top five on every road course in the way that you'd expect from a three-year veteran of a series where everyone gets the same equipment. I've cunningly mentioned the top six from afternoon practice today, except for Simon "Stealth" Pagenaud, a driver who's been rising without trace to such an extent that I'm still looking for the HP livery when I wonder how he's doing.
Pagenaud doing his thing on the opposition.
In brief
Standing start. New Penske livery about to be unveiled. Jacques Villeneuve not racing yet. Montagny and Plowman return. 25 cars. Another National Guard scandal. Slick track surface. Cars sadly not using speedway aero. International race driver sensation Conor Daly. F1 back on this weekend. Such 90 degree turns. So golf course. Much race.
Edited by Risil, 08 May 2014 - 15:56.