As noted above, during the '59 season, Nickey Chevrolet owned a lister.
In 1959, I was 14 years old....
A friend and I stopped by Nickey and visited the service department.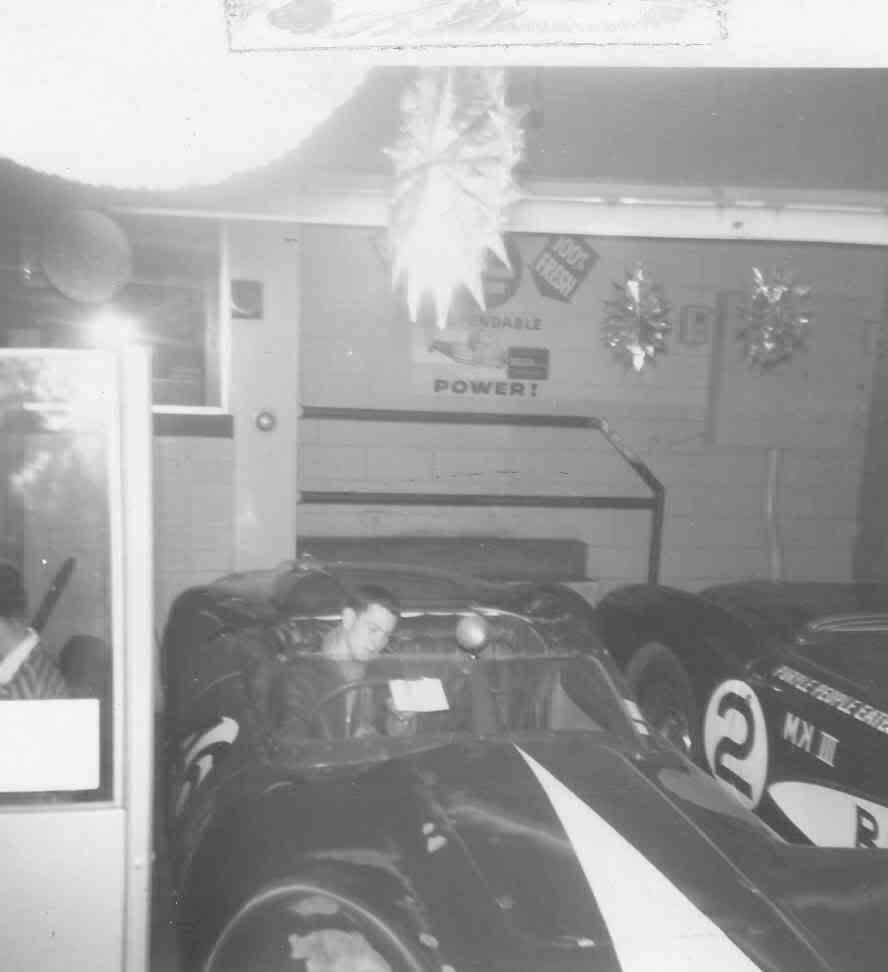 Yup.... That's me. IIRC the lister even at that time, was a sorry piece of used racing equipment.
Right next to the Lister is the B production SCCA winner, the Nickey "purple people eater"
corvette of Jim Jeffords.