Among the many great colour F5000 pictures being sent it to OldRacingCars.com almost every week, Mike Smith has provided these two updated Lotus 70 pictures taken at Sebring.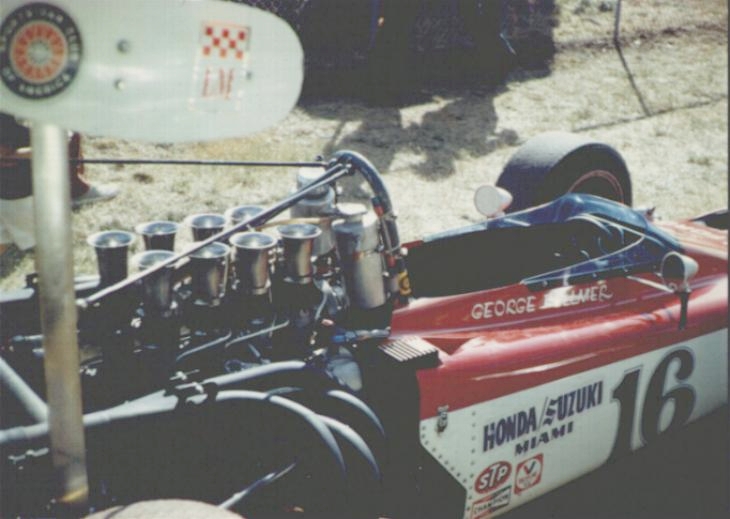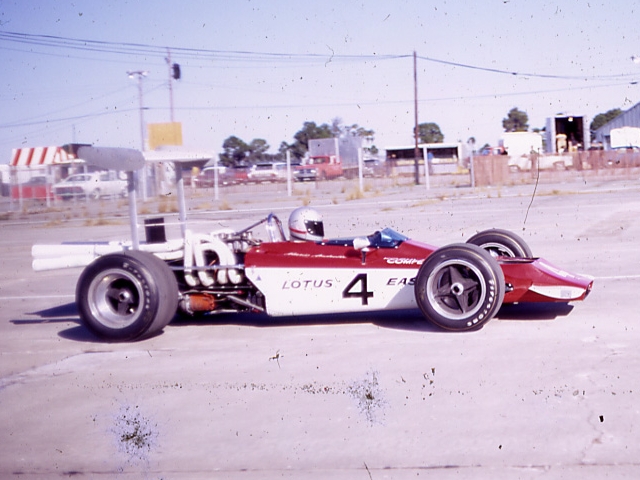 No prizes for getting the first one as Follmer's car! And as Follmer only drove a Lotus 70 at Sebring once, this must be Lotus 70/1 on 25 Oct 1970. But what about the second one? The works car, 70/2, was also there at that same race, being driven by David Oxton. Is this the car? Or could it be Andretti on the Lotus 70's debut the year before?
I wish I knew a way of cleaning up that second shot. Any experts out there? Or should I ask Mike to clean the slide somehow first?
Allen