collect 'quartett' card games (I have around 400), but mostly there is no information about track, driver or year... Last weekend I bought another one, called 'Bolides', a very nice one I think, but I have great difficulties to ID them... So I decided to scan them all, post them all, and let the 'specialists' ID all of these... So what I would like to know is:
Car (I know it is mentioned on the card, but it happens the info is wrong)
Driver
Circuit (I know the first 8 cards are Zeltweg though...)
Year
And in case you are 'bored', a result of that particular driver in that race...
I apologise for the many number of pics, but I tried to resize them all to quite smaller scans (33kb each I think).
I might do a few others if you like... This might be fun and I hope they might even be interesting for some members, as many of these I hadn't see myself (in colour) ...

Cover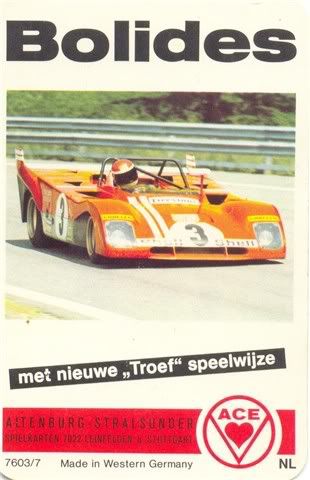 Cards
SERIES A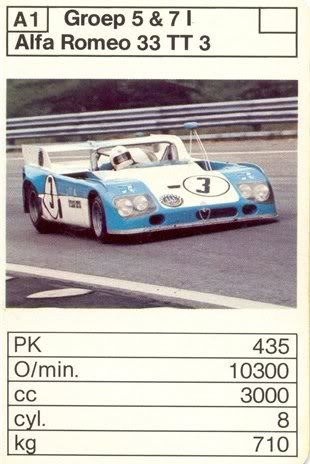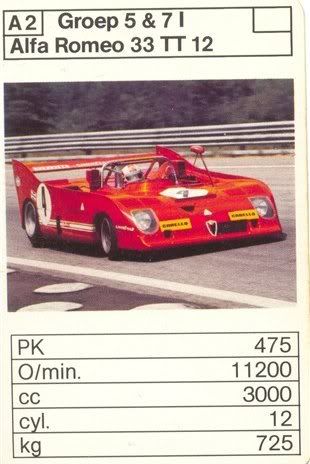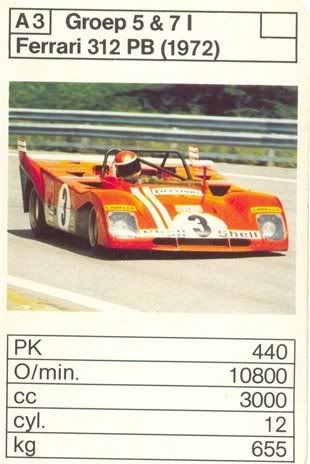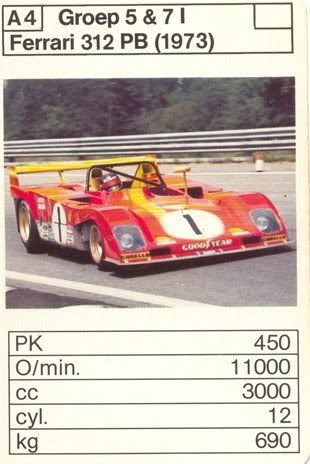 SERIES B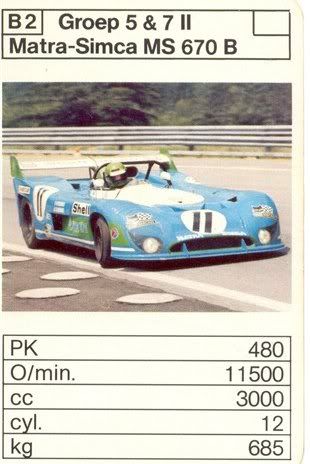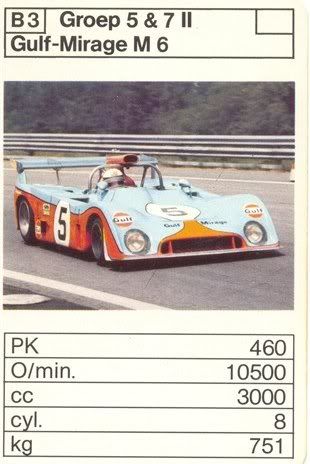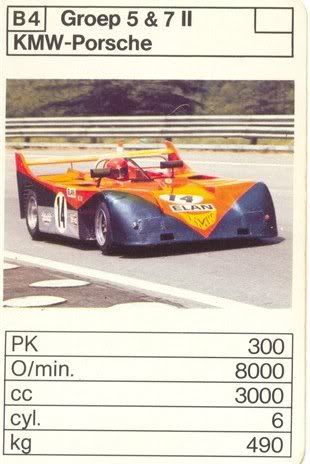 SERIES C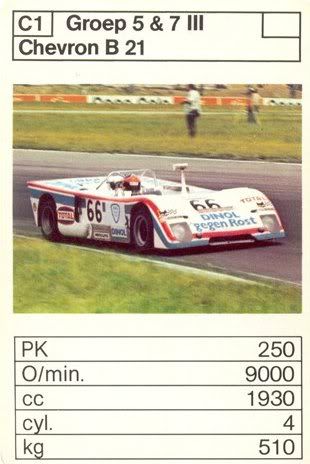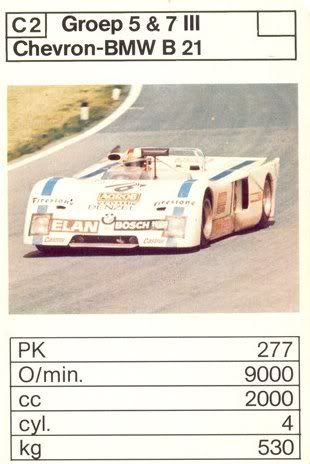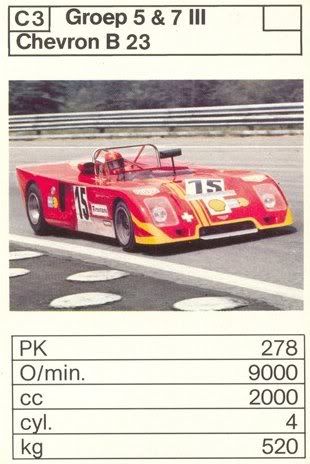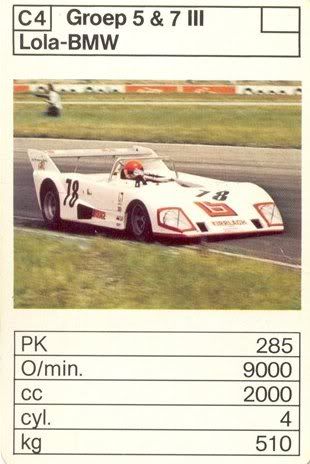 SERIES D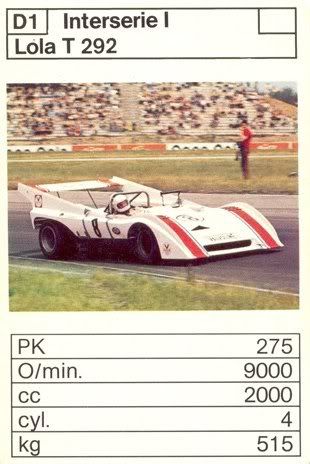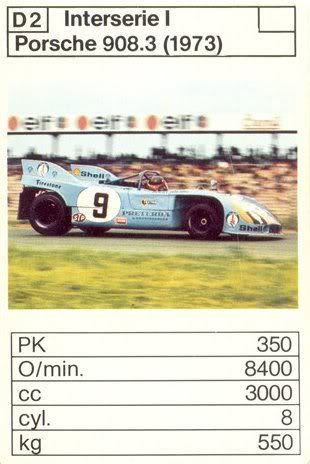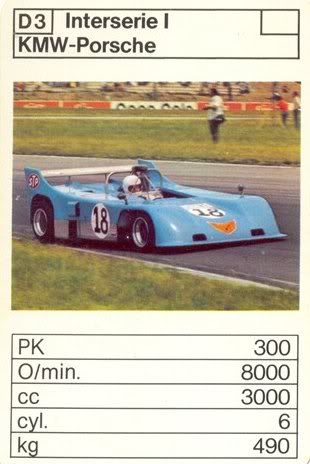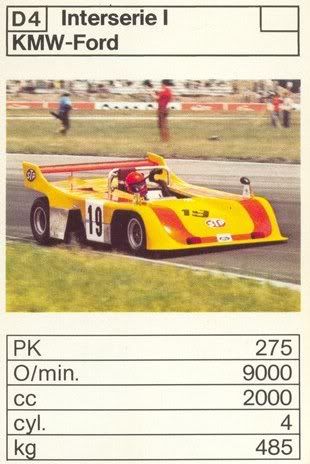 SERIES E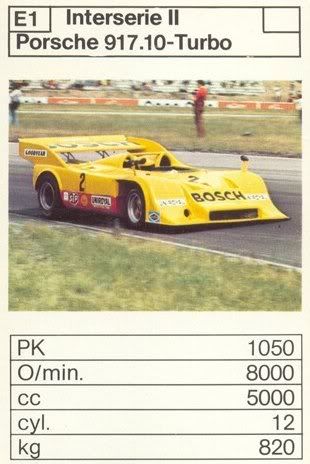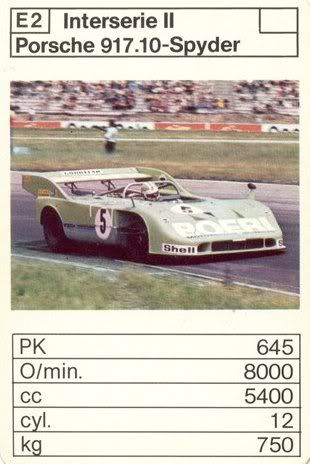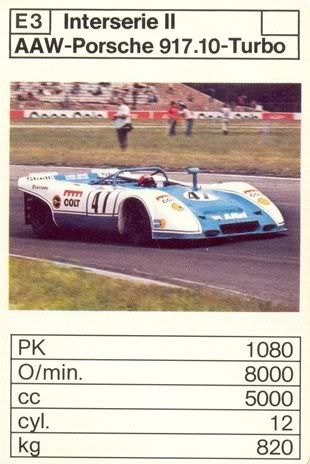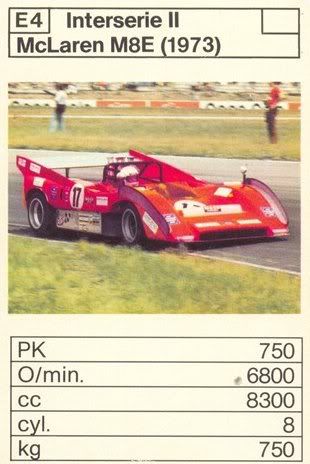 SERIES F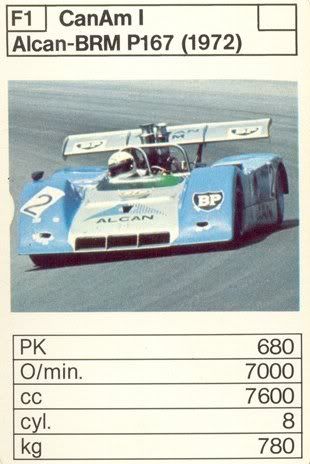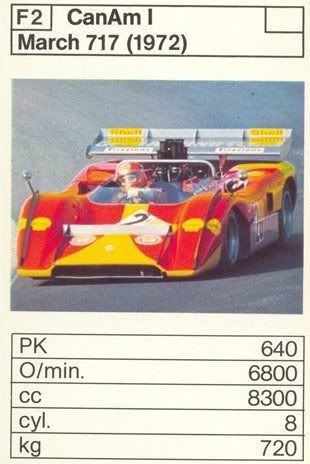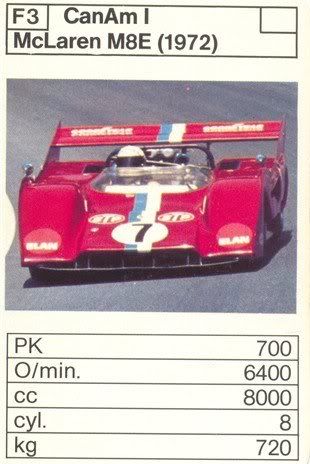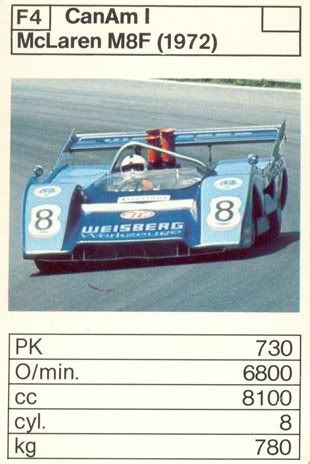 SERIES G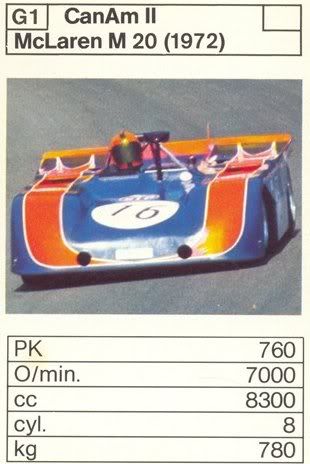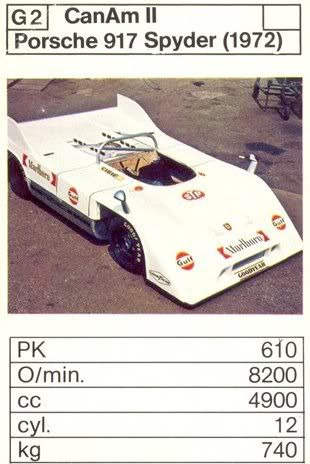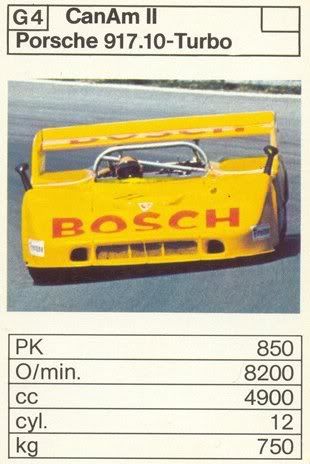 SERIES H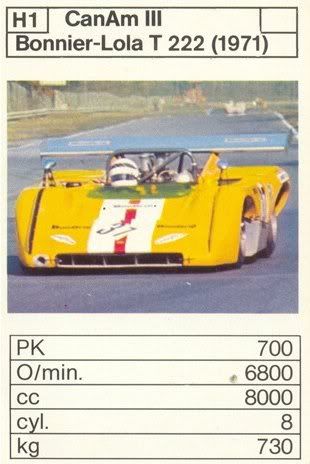 http://img.photobuck..._Bolides_H2.jpg
http://img.photobuck..._Bolides_H3.jpg
http://img.photobuck..._Bolides_H4.jpg