The car was run at Le Mans in 1997, but I've so far only seen two mentions of it on this forum. It appears to have a BRM logo in the front of the bonnet:
(Click to enlarge)
...but other than the name and the badge, is it related to this in any way?: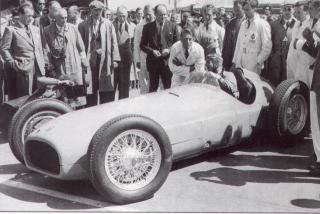 See, I always assumed that once BRM had tried and failed with that P230 in 1979, that was the end of it.