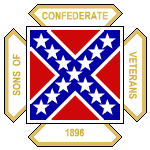 Gelsenkirchen track - Germany
Started by
HistoricMustang
,
Jan 28 2009 03:12
Posted 28 January 2009 - 03:12
---
Posted 28 January 2009 - 17:33
Fellow track to Baarlo in Holland and
Kaldenkirchen
in Germany, they did so-called 'Speedway' or 'Autospeedway' racing there. IIRC together with a Hot Rod track in the UK they all organised a series that was claimed to be a World Championship (of whatever).
---
Posted 28 January 2009 - 18:00
Never heard about it...until now.
Here is a
link
with a picture gallery how it looks there now.
I found also a forum with a discusion about it...unfortunately in german...
Those two photos are taken of that forum. Copyright???
This is the link to that tread
It seems that all started of with 'Alt-Auto-Rennen' (junk-car-racing?) called 'Auto-Speedway' on a incomplete track. Then it envolved:
Link to a gallery from 1984
And came to an end in the mid-80ies...supposedly because of residual pollution. The people that live around there on the other hand were or still are known to bitch about every little noise on their holy sunday afternoon...
That is basically what I found out.
Hope that helps a little.
---
---