Hi all,
Hope you don't mind me picking your brains - I recently obtained a few motor racing autographs which I believe are from the 1970s - however I'm a bit stumped as to identifying the car. I'm sure somebody here will be able to work it out straight away, and I'll be very grateful for your help.
The bonus would be if anybody recognised or could work out the drivers - the signature on one appears to read 'Brian Weaver' but the name doesn't ring any bells to me. It's dedicated 'To Ray' if that helps. The other two look to be signed by 'Don.'
Thanks in advance,
Paul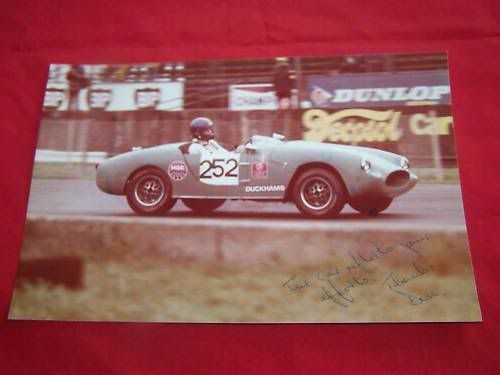 Edited by pwvalentine, 24 April 2010 - 12:13.