I made some 1/43rd scale models during the early to mid 1990s but then drifted away from them and resumed the slot car hobby.
Some years earlier though my very first metal kit was in fact F.D.S. No:35 which was the 1976 Ferraro 312T2 which I bought at the model shop at Brands Hatch during the British Grand Prix weekend that year and I remember thinking £5.00 was a lot to pay for a very basic kit.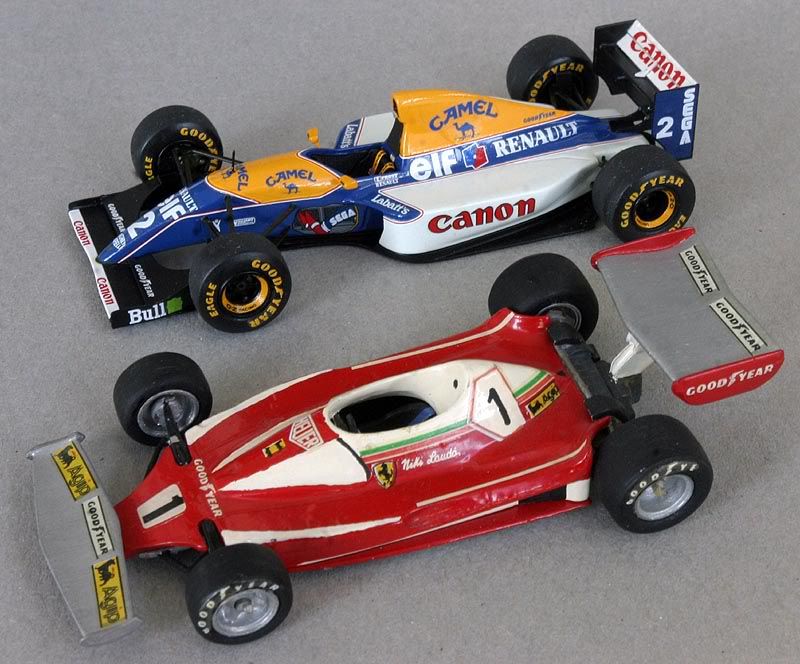 I found the model yesterday buried in my pile of boxes and thought it might be of interest to 1/43 collectors on TNF.
I've photographed it alongside Tameo's Williams FW15C No:TMK 167 which I built 17 years later, this illustrates the advances in the white metal kit market during that time. The Ferrari is a very crude kit and it doesn't help that I painted it free hand with Humbrol tinlet paints as opposed to masking and spraying the Williams...
It is a shame that Grand Prix Models has moved from St Albans, even though it was a 60 mile round trip from home I used to enjoy visiting the shop most Saturdays to buy my next kit.
David