The hats do get to you, John...
Mark Bisset has sent me this one, it's not '38 Lobethal we have to assume because of the number, nor '37 Phillip Island. Anyone care to take a guess of whence this came?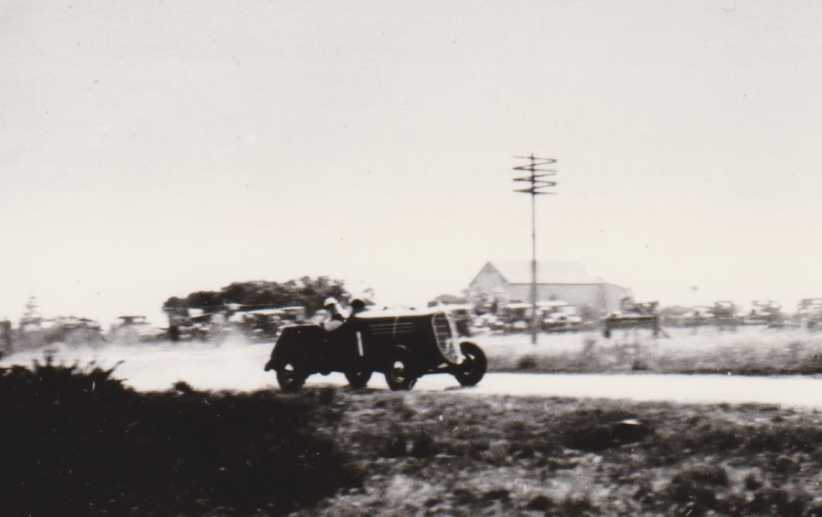 And further on the subject of the hats, I'm pretty sure I saw a pic from somewhere in '38 or '39 (the AGPs?) that Lwa-Wright had a 'normal' helmet and his riding mechanic still the 'bad hat.