I know there is some general thread, but today I saw that Merc released first image of his V6. IMO it is good moment to start fresh discussion.
http://www.autosport...t.php/id/105080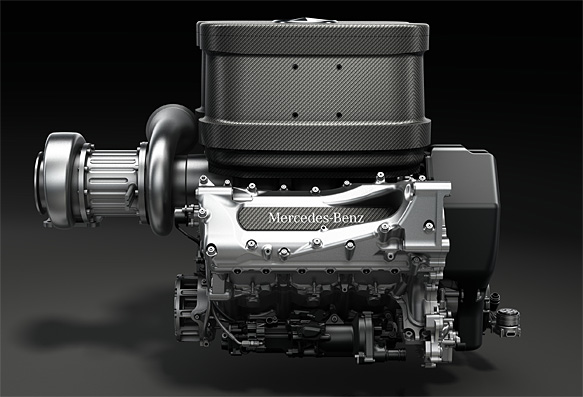 "The engines will also deliver much more torque - especially on the exit of the corners. Cars with more power than grip coming out of the corners - that is something that we all enjoy. "They will also put F1 back at the cutting edge of new technology - which is what the fans want."
Discuss! Personally I am very curious but also full of doubts over new engines. I wonder also, how will actual bhp figures look like.