PatDan CVJ: a low-friction drive-shaft CVJ (Constant Velocity Joint) for extreme steering angles.
In case you cannot see the following animations stereoscopically (how? click on
http://www.pattakon....Stereoscopy.htm
), just focus on the left or on the right image.
However, if a member of the forum does achieve the stereoscopic viewing, he/she is kindly requested to explain to the rest what they lose.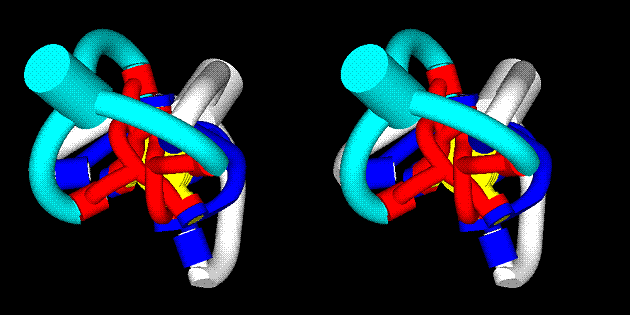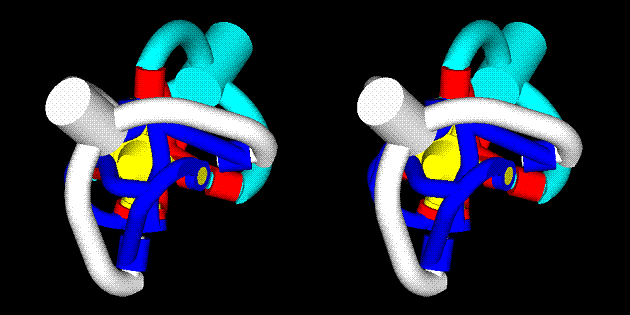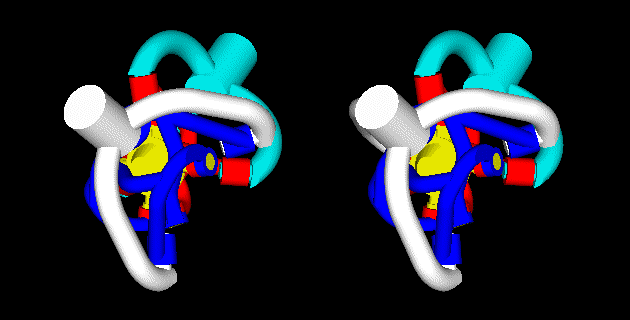 The angle between the shafts of the PatDan CVJ is 60 degrees in the animations (and can be bigger).
In comparison the world's highest maximum operating angle of the Rzeppa CV joints of the automobile drive shafts is only 54 degrees (while the conventional design of the Rzeppa CV joint limits the maximum operating angle to less than 50 degrees).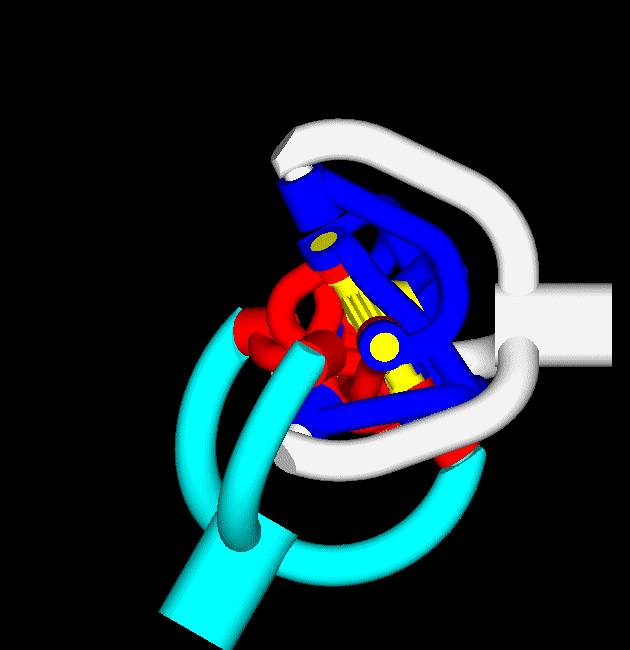 The PatDan CV joint is based on roller bearings and is rid of loaded sliding surfaces.
In comparison the Rzeppa CV joint is based on heavily-loaded sliding surfaces wherein balls slide.
For the same wide angle between the shafts, the PatDan is by far more efficient than the Rzeppa CV joint (the first runs cold while the second soon overheats).
The PatDan has the qualifications to substitute the Rzeppa CV joints in the automobile drive shafts: true constant velocity joint, way more efficient, greater-steering-angles / smaller-turning-radiuses.
By the way, the PatDan can take heavy axial loads (mandatory in other applications, as in helicopters for instance) while the Rzeppa CV is not for axial loads.
For more:
http://www.pattakon....takonPatDan.htm
Thanks
Manolis Pattakos