Unfortunately I forgot to take the batteries, for my Sports FM Walkman, out their charger before I headed off for the 6 Hours of Silverstone on Easter Sunday so I missed a good deal of the commentary as there did not appear to be any fm receivers on sale. I also tried getting a signal through the Radio Le Mans website on my i-phone but that also failed.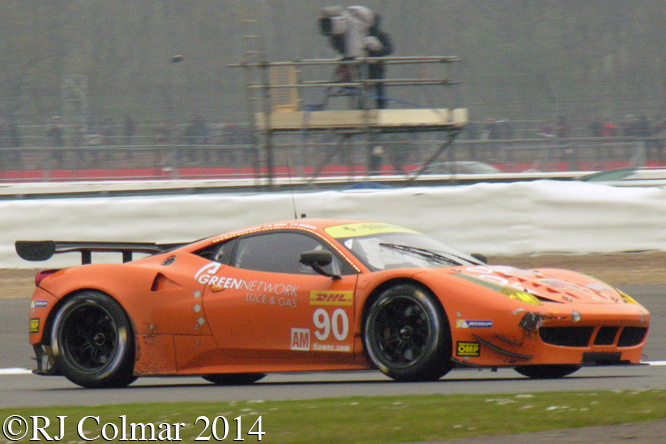 Either way I thoroughly enjoyed myself, but was wondering if anyone picked up from the commentary why the #90 LMGTE AM 8 Star Motorsports Ferrari Italia driven by Vicente Potolicchio, Gianluca Roda and Paolo Ruberti was shown as 27th overall and last according to the Official FIA Website results when with 118 laps completed it should have been 21st overall ?
The 8 Star Motorsport Website where I have also posted this question mentions the problem they had with a drive shaft that caused it's retirement, 3 stop go penalties thanks to a dodgy speed limiter and it's seventh in class result based on laps completed.
I cannot find any mention of the 8 Star Motorsports efforts on Easter Sunday in Autosport, I looked a second time with a magnifying class to make sure I had not missed anything