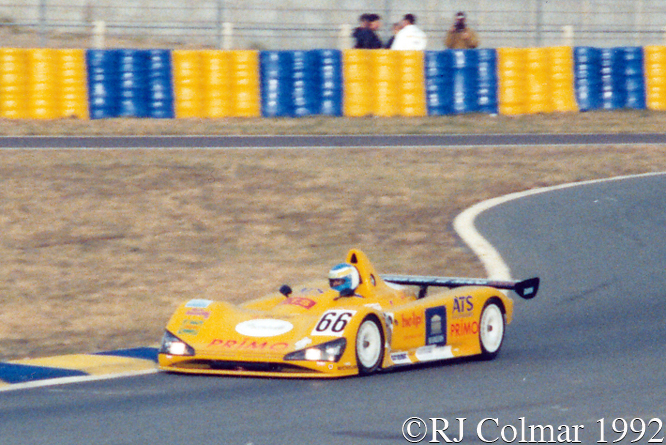 Going through some pics from my last visit to Le Mans in 1992 I found this one.

At first I thought the car was a similarly Peugeot powered WR LM 92, but it
turns out to have been entered by Eric Bellefroid / Ren Car as an Orion LM/001.

None of the drivers Marc Alexander, Frank de Vita or Welter Breuer, like
the car, seem to have had any competition history before after the 1992
Le Mans 24 Hours.

The car only completed 78 laps, but is recorded as an unclassified runner.

Can anyone tell me anymore about the team, car and or drivers ?