I echo eeyore's comments. Richard covered topics ranging from his earliest outings in a bog-standard TR3 (keenly supported by his father), progressing through Formula Junior with Midlands Racing Partnership (including winning at Monaco), days with BRM and difficult relations with Louis Stanley, on to joining Porsche and winning their first Le Mans as well as stories about learning the Targa course with Brian Redman. Very entertaining and Richard could clearly have talked for hours more, given the chance.
Alan Raine took along one of his fabulous 917 prints which Richard was more than happy to sign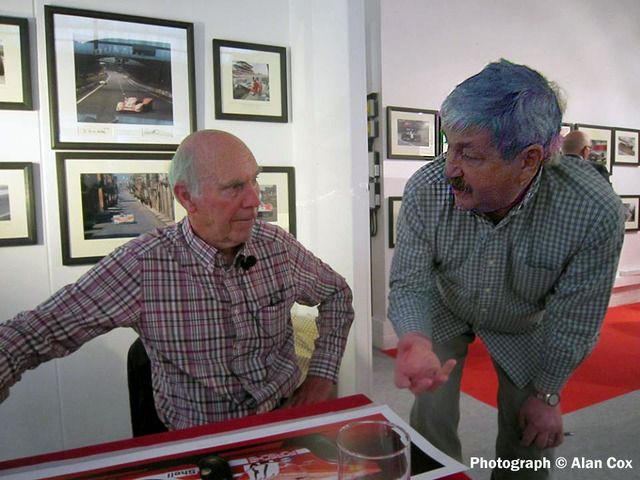 Edited by Alan Cox, 15 July 2016 - 13:20.