Thanks to the many TNFers who have helped with images to assist my research, I have now almost completed my collection of 1/43 models of cars raced, tested or demonstrated by Niki Lauda. Some are well known models that are widely available; most are adaptations or scratch builds by me. Modelling skills variable! I will post some images in themed sections but this may take some time - there are rather a lot....
I haven't attempted to morel every car from every race; there are just too many, but I have tried to model all the known structural variants and cars where liveries are significantly different enough to be interesting.
Hope you enjoy.
Starting with the first race, of course -
Mini Cooper 1300S Bad Mullacken Hillclimb 15/4/1968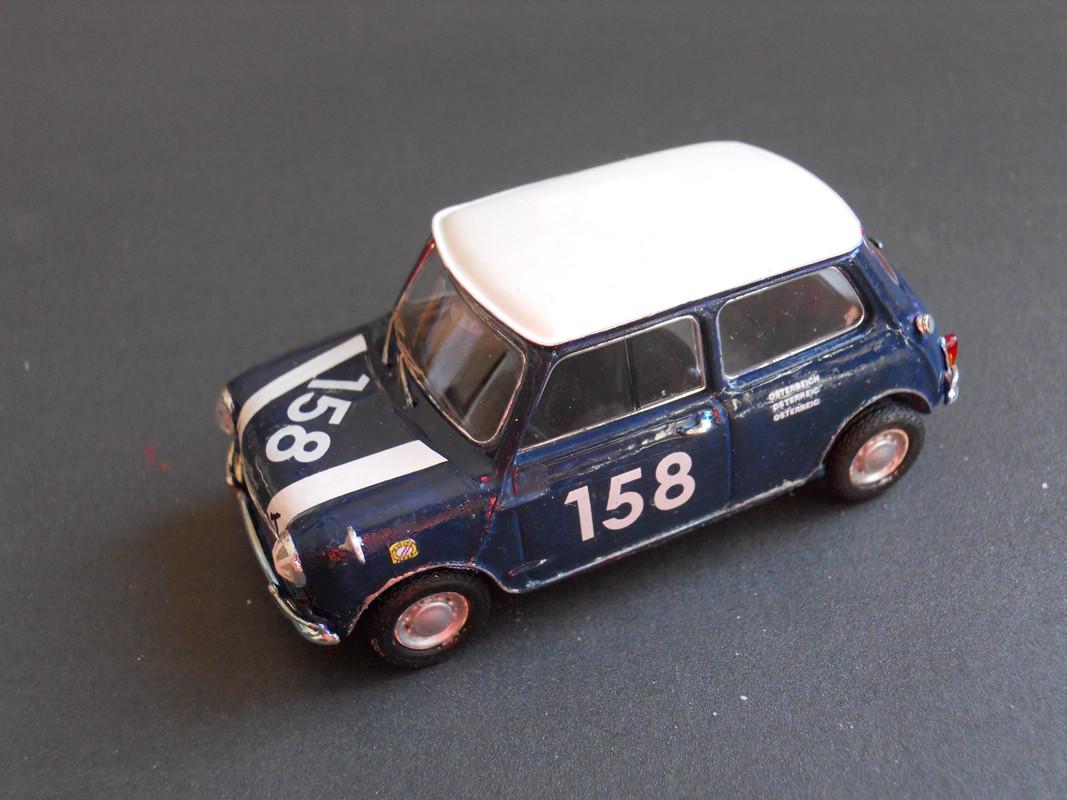 Edited by Jon Saltinstall, 03 April 2016 - 10:06.