While I am waiting on some pics from Neil, it looks like Marc has been out to see Bob again...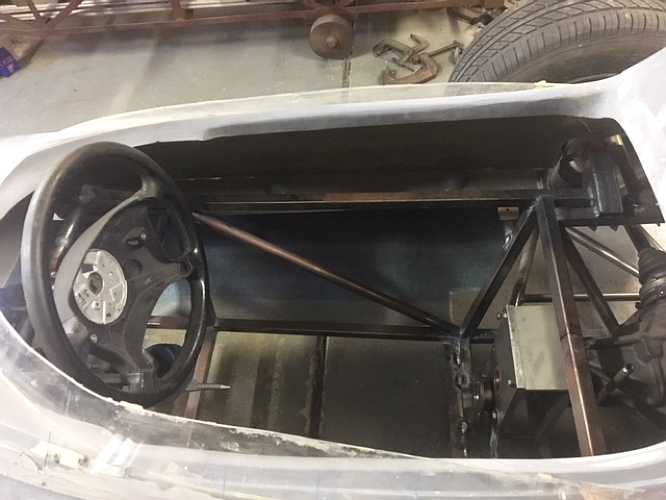 Here we see, apart from the cockpit space, the framework within which the drop gears will be mounted to allow the driveshaft to be lowered by several inches.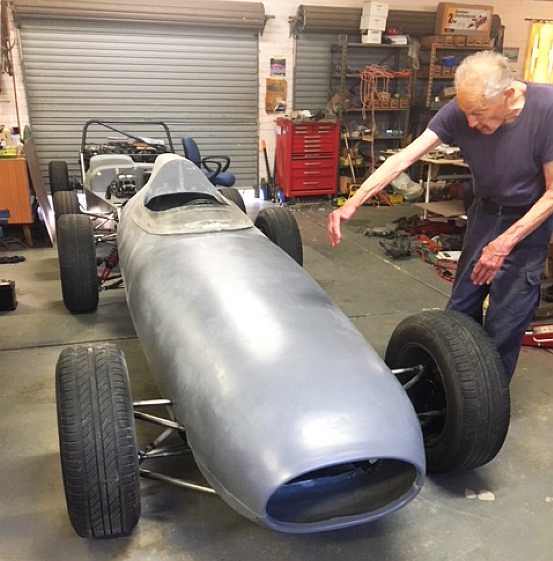 Bob is obviously explaining something to Marc here, while we see for the first time the car sitting on its wheels with the bodywork in place. It's really taking shape, as the rear view also shows: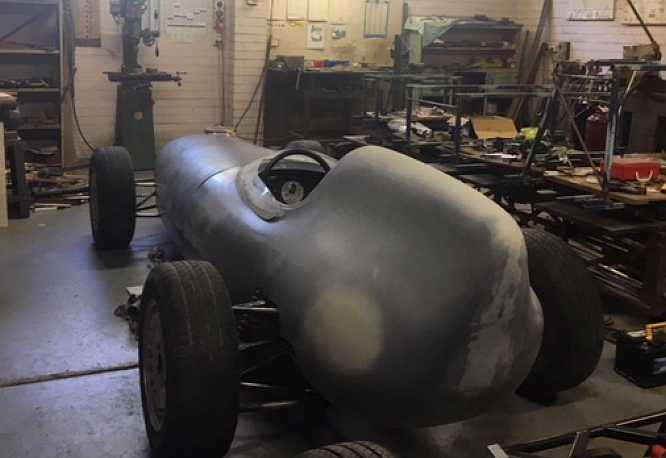 All that work Bob did on the bucks is shining through now. And Les Puklowski's fine work on finishing the molds and pulling the body panels from them.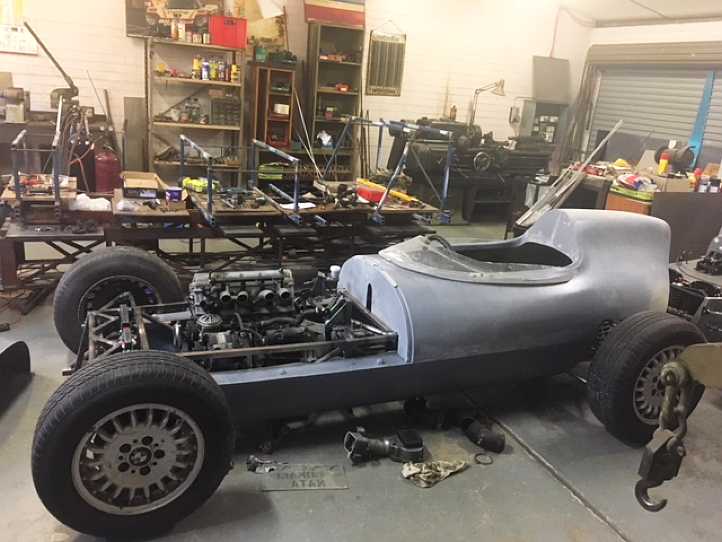 With many racing cars, this is a very common sight as panels come off to allow preparation or repairs.
Thanks, Marc...
Edited by Ray Bell, 26 April 2018 - 21:20.