Thanks for that, Pat...
This is the kind of thing which shows how deserving Bob is: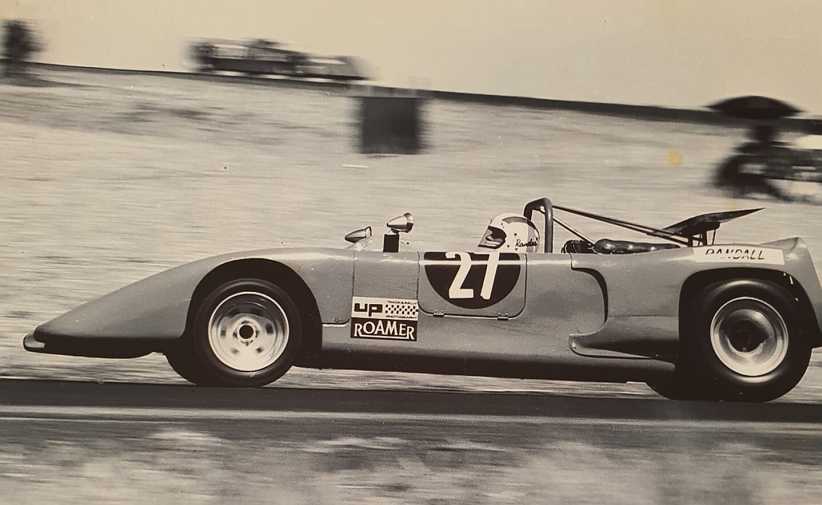 Barry Mobberley's photo of Barry Randall, who had the Macarthur car between Doug's time with it and the Gibsons. As it accelerates out of MG Corner and towards The Copse, the monocoque wheels are again evident along with the nice smooth lines of the car. Under the skin there is more, of course, with the central monocoque chassis section, tubular frames front and rear, fabricated uprights and so on.
Thanks to Mark Bisset for bringing this pic to the fore.