Hello all.
Here :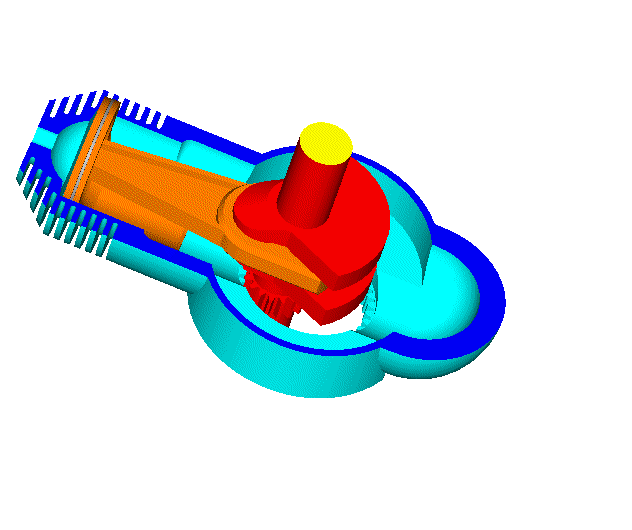 is a PatRon Reciprocating-Piston Rotary-Engine.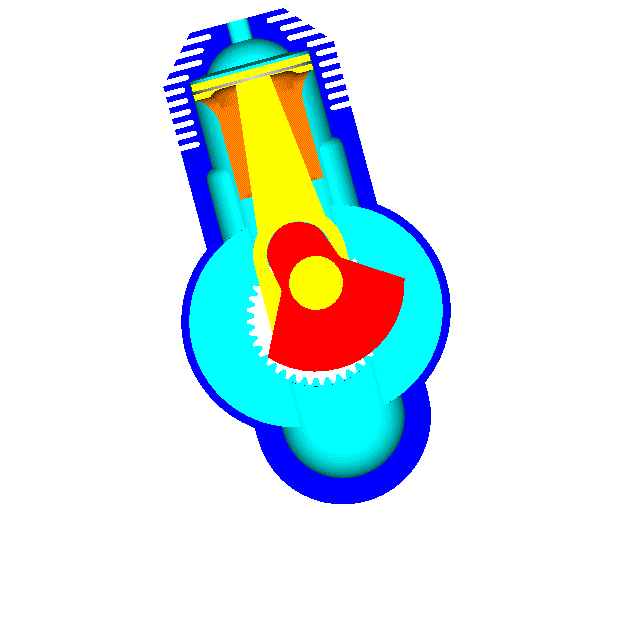 It comprises a crankshaft, a piston rotatably supported on a crankpin of the crankshaft, and a rotating cylinder wherein the piston reciprocates sealing one side of a combustion chamber.
For a complete reciprocation of the piston inside the cylinder they are required two rotations of the crankshaft.
Without external balance shafts, the balancing of the inertia force, moment and torque is perfect (even for the single cylinder).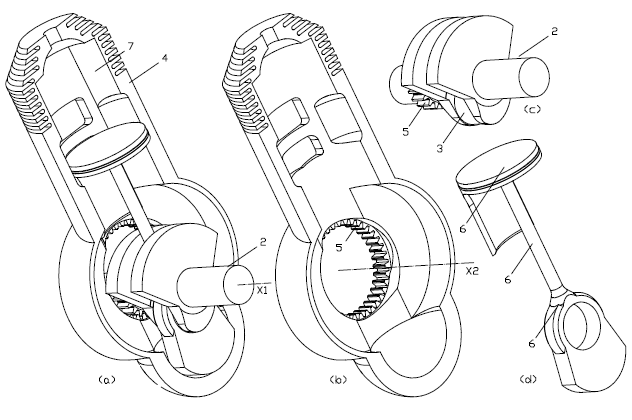 A synchronizing gearing keeps the cylinder rotating at the same direction with the crankshaft and at half angular speed than the crankshaft; the high pressure gas in the combustion chamber does not load the synchronizing gearing.
Not only the power passes directly to the load and the synchronizing gearing remains unloaded but, additionally, the cylinder liner remains rid of thrust loads. Think how.
The stroke S of the piston along the cylinder equals to four times the distance between the (fixed) rotation axis of the crankshaft and the (fixed) rotation axis of the cylinder.
The relation between the displacement D of the piston along its cylinder and the rotation angle f of the crankshaft is like:
D=(S/2)*sin(f/2)
which is a pure sinusoidal (or harmonic) motion.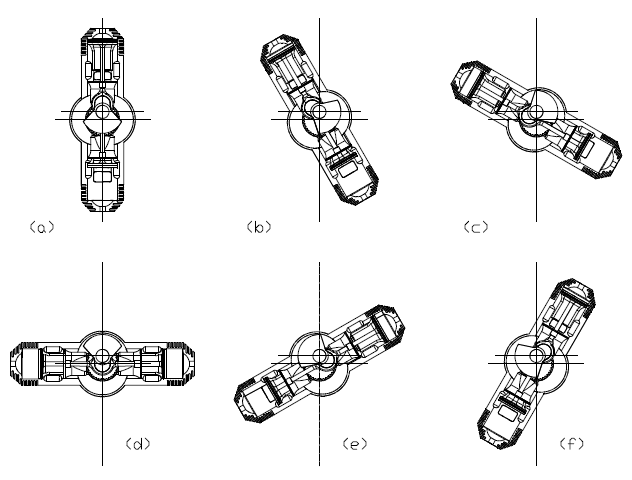 With the PatRon:
* the power passes directly to the load (more directly than in the conventional reciprocating piston engines: there is no connecting rod (the piston is rotatably mounted directly on the crankpin), there are no thrust loads on the cylinder liner),
* the synchronizing gearing remains unloaded by the high gas pressures during the compression - combustion – expansion,
* the two halves of the "immovable" casing (one per side of the spinning cylinder) are easily coupled / bridged forming a space wherein the cylinder spins safely,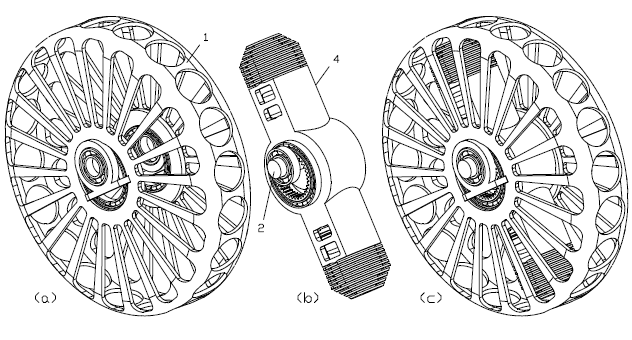 * only one crankshaft is required (and only a set of balance webs secured on the crankshaft for the complete balancing of the engine),
* there are no high speed bearings loaded by heavy inertia loads,
* in case of air-cooling the rotation of the cylinder simplifies things (the cylinder is also the fan),
* if desired, the power can be delivered by the rotating cylinder (which spins at half crankshaft speed),
* it is for single acting, for double acting pistons, even for "multi-acting" single-piece pistons,
* it is for two-stroke and four-stroke engines, etc
For more:
http://www.pattakon....takonPatRon.htm
In a few words:
The PatRon brings the good sealing and the small surface to volume ratio of the reciprocating piston engines in the rotary engines, without introducing significant side effects.
Thoughts?
Objections?
Thanks
Manolis Pattakos